Toyota has long been accused of making vehicles that are excellent… but hopelessly dull. More recently, though, the Japanese automaker is showing signs it wants to shed its image of blandness once and for all.
The past two or three years have seen the company's products get increasingly interesting and dynamic. We also got the announcement of the Supra's return. This is a model that, once upon a time, defined the brand's sporty image.
Now Toyota has announced that it will produce its very own true-blue supercar. The company's Toyota Gazoo Racing division has confirmed that a production model based on its GR Super Sport concept is in the works.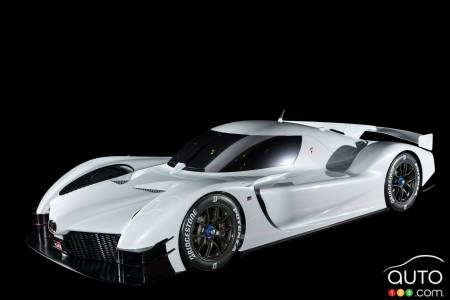 First unveiled at the last Tokyo Auto Show, the concept borrows the 2.4L twin-turbo hybrid V6 engine found in the TS050 race car. That model, as it happens, just took top honours in the latest edition of the 24 Hours of Le Mans. Its mechanics provide the car with an extraordinary 986 hp.
"The development of Toyota's next generation of super sports car has started. It takes the cutting-edge hybrid electric systems and fuel economy technology that the TGR WEC (Toyota Gazoo Racing World Endurance Cup) team has tested and refined during the past six years in WEC, and showcases them in one superb package."

- Toyota statement
The automaker explained at the same time that the creation of a production vehicle that is as seductive as the TS050 hybrid will deepen its commitment to the WEC.
"At some point in the near future, customers will have a chance to get behind the wheel of this incredible machine and experience its astonishing power and driving performance."

- Shigeki Tomoyama, head of Gazoo Racing Company
Chances are fairly strong that the production will be a limited edition. Still, to have such a supercar carry the Toyota badge can only mean interesting things lie ahead from the carmaker.