From IMSA.com
No American-born driver had ever won overall at Petit Le Mans. Prior to 2014, that is.
Co-driving the No. 10 Corvette DP owned by their father, Taylor brothers Ricky and Jordan won the famous endurance race, the finale of the inaugural USC race, this week-end at Road Atlanta.
They completed 400 laps for a grand total of 1,016 miles with their other co-driver, Max Angelelli.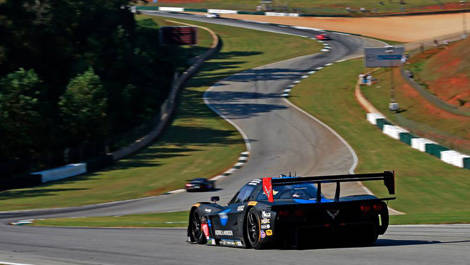 At Road Atlanta (Photo: Wayne Taylor Racing)
"It's a great way to end the year," Jordan Taylor said. "We've won the last race the last three seasons, and it's a great trend we hope to continue.
"My dad (born in South Africa) won the first Petit Le Mans, so we've always heard about this race. He always talks highly about it, putting it up with Le Mans, Daytona and Sebring,
"We've had the car to beat the last two races, so we're definitely looking forward to next season."