Two airborne crashes forced United SportsCar Championship (USCC) officials to suspend testing for the Prototype and Prototype Challenge classes, during the second day of a preseason testing venue at Daytona International Speedway.
Action Express' Joao Barbosa and Spirit of Daytona's Richard Westbrook both crashed their respective Daytona Prototype heavily just after suffering a puncture, luckily without injuring themselves.
It is believed the current-specification Continental Tire rubber cannot cope with the extra downforce provided by a new spec aero package only prototypes run.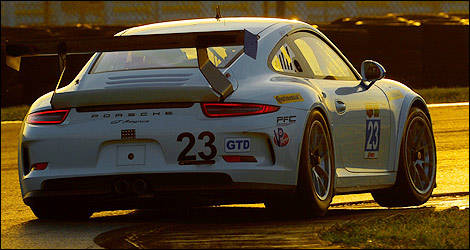 Photo: UnitedSportsCar
GT cars and the DeltaWing could continue testing because they were not concerned by the issue.
Continental Tire is expected to introduce a revised tire in time for the annual early January test ahead of the 24 Hours of Daytona.
In these circumstances, the DeltaWing posted the overall fastest lap Wednesday, at 1min40.833s. In GT, SRT Motorsports proved quickest in GTLM and Scuderia Corsa in GTD.
Drivers turned a total of 5,645 laps (20,096.2 miles) over two days of testing on Daytona's 3.56-mile, 12-turn road course. The Daytona sessions followed two days at Sebring International Raceway on Saturday and Sunday. Since the green flag dropped on the first Sebring session Saturday morning, a total of 30,642.26 testing miles were recorded.