Beauty is in the eye of the beholder; we've all heard this said, time and time again. There are those who believe it, those who don't understand it, and those still who disagree with it entirely. Subjectivity is something we auto journalists deal with on a daily basis, beholding beauty (or a lack thereof) is part of our job descriptions.
But is it more than exterior beauty that draws us in?
Last week our office was overrun with images and videos featuring some of the finest at the
2011 SEMA festivities in Las Vegas
. With our boy, Olivier Delorme, on the front lines in Vegas, we were privy to first-hand coverage and plenty of up-close-and-personal images of the cars on display.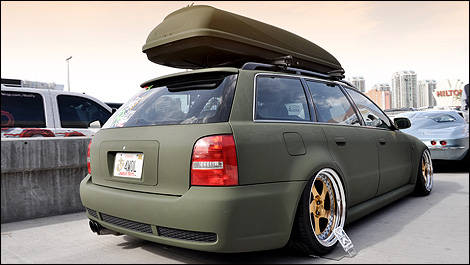 Photo: Olivier Delorme/Auto123.com
On a daily basis, our editorial department spends a great deal of time prowling the internet for droolworthy pictures and videos of cars from around the globe. Every Monday, we eagerly rush down to our parking lot to take in our week's testers,
Tweet
pictures, upload to
Facebook
and share with the world our vehicular gems.
But do others see what we see?
I'm constantly reminded of the fact that I'm "different" when I bring my test vehicles to my parents' house on the weekends. Generally, my father is duly impressed with the higher-end rides and can instantly recognize a $100,000+ ride versus a $20,000 one.
My mother, on the other hand, is a little harder to impress or even excite. I remember one occasion when I brought a brand new BMW M3 to their place. I pulled up, tailpipes barking to draw attention and my mother came out of the house and the first thing she said was, "Oh, that's a nice new Honda." Yes, she is my mother.
When I look at an M3, any generation, my eyes are drawn to the beefed up shoulders, the subtle rise in the hood, the chunky rear and the multiple tailpipes. I recognize it's something special, something different, and I see its beauty. And not just the beauty of its exterior sheet metal, but the beauty in its engineering – what lays beneath the subtly raised hood. That first exhaust gurgle when the M3 is engaged is enough to make my knees tremble a bit. And I realize this is part of my vehicular adoration.
There's more to a good looking car than a sculpted roofline and massive wheels. It's the fluidity of the mechanics that harmonizes with the outside design that makes a car truly beautiful. To capture that in a single package and plant it on four wheels is truly incredible and something that amazes me each time I lay eyes on, and get behind the wheel of, vehicles like the Porsche 911.
Beauty is in the eye of the beholder; but what if the beholder can't see the entire package, yet still finds the subject absolutely stunning? I'd like to suggest a change in this age-old saying (come on, change is a good thing!):
Beauty is in the eyes, ears and touch of the beholder.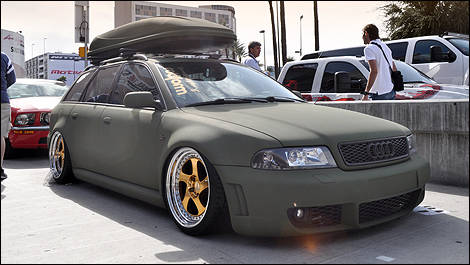 Photo: Olivier Delorme/Auto123.com