From WTCC

It's still Citroën ahead of everybody in the FIA World Touring Car Championship.
The French cars took two wins on the fast and tricky Salzburgring, with Yvan Muller imposing himself in Race 1 and Jose Maria Lopez in Race 2.
For both, it was their third personal success this season. 32,700 spectators visited the track over the weekend.
At the end of the weekend, though, Lopez, who was third in Race 1, went home with a 41-point lead on Muller and 45 on Loeb, while after the morning race his advantage had been reduced to 16 units.
This proved that, despite the step forward made by Lopez during the weekend, things can change quickly.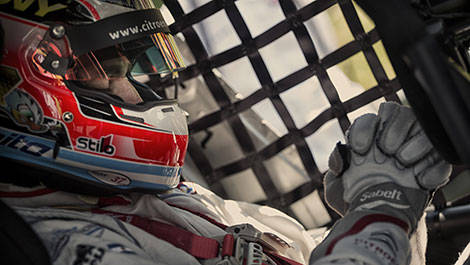 Jose Maria Lopez, Citroen. (Photo: WTCC)
Yvan Muller had an almost undisturbed journey to victory in Race 1, where Tom Coronel, at the wheel of the ROAL Motorsport Chevrolet, put the show, resisting fiercely to Lopez, who lost second after going straight through the chicane, with Loeb finishing fourth.
Race 2 was completely different for Muller, as the Frenchman had to retire following the accident at the start, which also eliminated the LADA cars of Huff and Thompson.
Honda could not use the advantage of having four cars in the first two rows, as Tarquini, who led most of the race, could not resist to Lopez. Honda still placed three Civics in the top four, with Monteiro third ahead of Michelisz. Loeb could not do better than 7th.
Franz Engstler continued his triumphant march in TC2, by taking two wins almost at home, beating in both cases Filippi and Di Sabatino.
The championship will resume at the Moscow Raceway, on June 8 for rounds 11 and 12.