From wtcc.com
The new LADA Vesta WTCC that will compete in the FIA World Touring Car Championship from 2015 was revealed at the Moscow International Motor Show, in presence of the current LADA Sport drivers Rob Huff and James Thompson.
The new Vesta WTCC sported its future yellow-black livery, as the unveiling of the new car was coupled with the announcement of a new three-year deal sponsorship between JSC AVTOVAZ and ROSNEFT petrol company, which will start in 2015.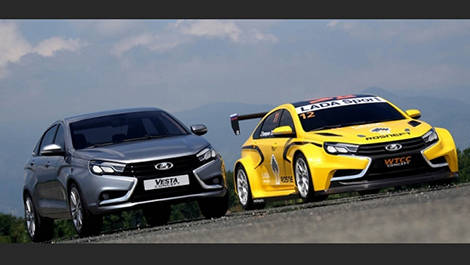 Lada Vesta WTCC (Photo: WTCC)
The Vesta WTCC is a brand new car, designed by LADA chief designer Steve Mattin and his team, in close cooperation with LADA Sport; it is bound to represent a milestone in LADA's racing history. Its larger wheelbase and more efficient drag make it especially suited for racing.
Until the end of this season, LADA Sport will continue to participate in the FIA WTCC and the Russian Racing Series with the LADA Granta Sport cars, in LUKOIL livery.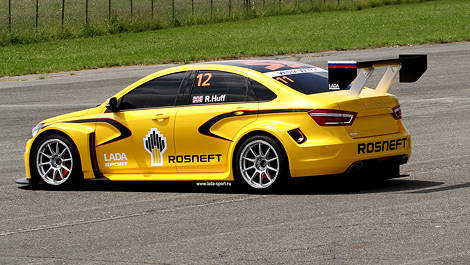 Lada Vesta WTCC (Photo: WTCC)