The other full-size pickup
2010 Nissan Titan Crew Cab LE 4x4 Review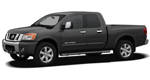 Sometimes, status quo is best. Sometimes, sleeping dogs should be left to lie. Sometimes, it's wiser to back away from a situation sooner than later. In the hyper-popular and loyal segment of the full-size pickup, it seems as though 3.5 competitors are enough.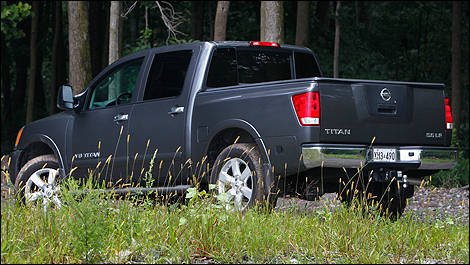 The Titan is far from being a poor pickup. It just needs Nissan to commit to it for the future. (Photo: Philippe Champoux/Auto123.com)
The Nissan has suffered a fate worse than death. It has been ignored by Canadians and very many Americans. In fact, to the previous "Big 3", outside of themselves and Toyota simply because of the size of the brand, there are no other trucks. Recently, I was at the launch of the
2011 Ford F-150
. Split into numerous events including competitive towing and drag racing, no Titans were to be found. The
Tundra
,
Ram
,
Sierra
and
Silverado
were all put to the test against the new Ford. It's as though the Nissan did not exist.
I understand, but I think the Titan deserves a better fate. Building and selling a full-size has a lot to do with reputation, perception and brand awareness. In the truck segment, in North America, Nissan has little or none of these. It's a tough cookie to crack.
Looks the part
The Nissan Titan certainly has all the physical attributes to sway potential buyers. It's got a big, handsome and burly front end, tall and square sides and oversized wheels. In the looks department alone, the Titan is a close third behind the Ram and F-150. Available in King or Crew Cab configurations, the Titan offers the same work buddy or family-hauling potential.
As well, the Nissan's cabin is fit for all types of consumption. The fairly comfortable seats make long hauls less of a chore, and the ergonomically laid-out dashboard is easy to use. The numerous storage bins including the large center armrest can hide away all or nearly all of your digital work tools.
The interior may be plain, but its functionality is undeniable. When stacked against the Ram and F-150, the Nissan's passenger quarters are more truck-like. Odd how things are changing, no?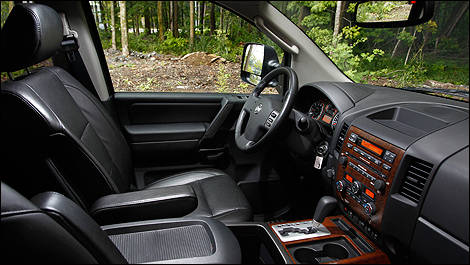 The fairly comfortable seats make long hauls less of a chore, and the ergonomically laid-out dashboard is easy to use. (Photo: Philippe Champoux/Auto123.com)