Bentley Draws a Close on an Era of Rolls-Royce Shared Architecture with Special 'Final Series'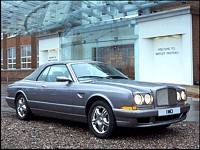 The 'Final series' will be the last iteration of the graceful Azure convertible. (Photo: Bentley Motors)
Have you ever wanted a Bentley coupé or convertible? No, no. Not in the same way some teenage kid wants a Lamborghini, after all, we all have unfulfilled dreams. What I mean is, are you so fortunate to be in the position to have seriously considered owning a new Bentley?
If so now is the time to make up your mind. The prestigious company, now under the capable guidance of Volkswagen AG, is in the middle of a metamorphosis of sorts, which means their aging products are about to make way for all-new designs based on completely updated architecture.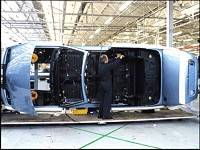 A craftsman hand assembles an Azure within the Crewe facility. (Photo: Bentley Motors)
Until the new models launch, beginning with the glorious 2004 Continental GT that made its North American debut at the 2003 Detroit auto show, Bentley Motors will be producing a limited number of Final Series editions of the Bentley Continental R coupé and Bentley Azure convertible between now and mid-2003, the last of the current model type to be built. This is wonderful news for those who particularly enjoy the stately lines and majestic ambience of the outgoing models.