Canadian diesel enthusiasts are probably getting a bit tired of the seemingly endless taunting going on lately. On an almost weekly basis, press releases are sent our way by automakers boasting some new clean
diesel engine
that promises attractive performance and mileage. Then, the press release ends with a line like 'the model is not for sale in North America'- leaving readers only to guess why those in our marketplace aren't deserving.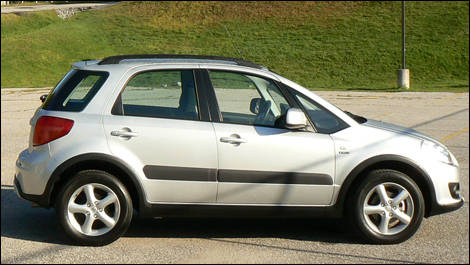 This little machine is powered by a diesel engine.
Really, it's a matter of numbers. You may very well like the idea of a diesel-powered small car, truck or hatchback- though as a majority, shoppers on our side of the world never really took to it. For years, diesel cars were compromised in the performance category while spewing out a stinky, sooty cloud and making more clatter than blender full of wrenches. That's far from the case today, but much of the car buying public still thinks otherwise.
Suzuki
, a Japanese manufacturer of adventure some vehicles, recently asked selected members of the Canadian media to try out a very special version of their
SX4
hatchback. Powered by a diesel engine and wearing a 'DDiS' badge, the little machine was employed to solicit comments and opinions needed to help determine whether or not it should be sold here. Nothing's official- but at least it's being considered.
Turn the key and bring the 1.6 litre turbodiesel engine to life, and there's little sign of anything different going on. In fact, it's only at 'just-off-idle' engine speeds under load that the usual diesel noises are apparent. The sound is unmistakable here- though easily lost with the windows up or the stereo playing. Under further load at higher revs, it sounds different than a typical gas engine, though the noise levels and smoothness are both in the same ball park.
Notable is the engine's performance. The
SX4 DDIS
isn't a neck snapper nor any quicker than a comparable gas-burning model. Thing is, the little engine makes over 158 lb.-ft of torque- enough to haul it up steep hills or past a slower vehicle with no downshifting. Output is nearly always available- delivered in a thick slab between about 1,500 and 4,000 RPM. It's all sent up front by a five-speed manual, though an automatic is available.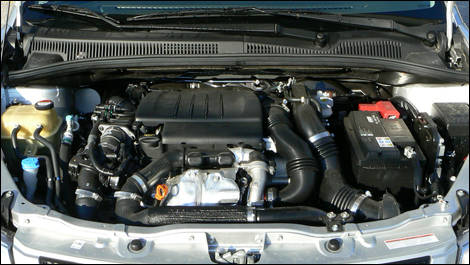 It is only at 'just-off-idle' engine speeds under load that the usual diesel noises are apparent.