Suzuki Canada has made a startling discovery. While all the other automakers established in Canada have rather bleak prospects for the future, Suzuki is riding on a wave of success.
Success that Bill Porter, Suzuki's vice-president of sales and marketing, explains is namely due to a brand-new clientele just now discovering the manufacturer.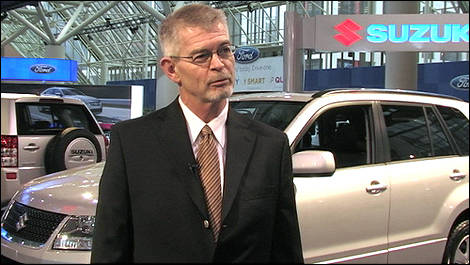 Bill Porter, Suzuki's vice-president of sales and marketing
"The market crumbled across the country last year, with sales dropping by more that 1.1% for all manufacturers as a group. This was particularly true in November and December. But in our case, the tide turned the other way. Our sales progressed by 12% in all, and our best months were actually November and December," revealed Porter during his stop at the Canadian International Auto Show last week in Toronto.
"The reason is simple: we offer small, affordable and fuel efficient cars, and people who are unfamiliar with our company are now turning to us as an alternative," he continued.
The heroes of the day are evidently the
Grand Vitara
SUV and the small
SX4
crossover. "They are inexpensive and meet the needs of families, who, despite the tough economic times, are still the main vehicle buyers," he says.
What about the diesel engine?
It's hard to exclude the diesel engine from Suzuki's future, as the automaker went through the trouble to import, in the space of a few months, two diesel versions of the SX4 that journalists got the chance to try out and that you'll see on Auto123.com in a few days.
"It was really just a test. We were interested in knowing what a few specialists had to say about its driveability and whether or not it could meet a specific need. The response was extremely positive, but it's still too early to confirm if the car will eventually be available here or not. At the moment, the only two diesel vehicles in Canada came from France and will have to go back there until a decision has been made," concluded Bill Porter.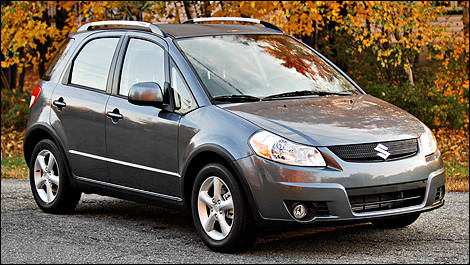 2009 Suzuki SX4 JLX AWD
photo:
Bertrand Godin, Matthieu Lambert
2009 Suzuki Grand Vitara JX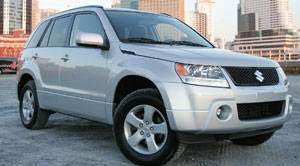 2009 Suzuki Grand Vitara JX