My week with the Hyundai Elantra was plagued with the need to drive five other compact sedans we'd lined up to compete with it. And to tell the truth, I was miffed every time I had to hand back the keys to my Elantra. I'd come to really enjoy living with it. It just clicked for me, and there are many reasons why that's so.
Sure, it might be a bit long in the tooth now, despite the recent refresh, but the 2014 Hyundai Elantra is still great to look at and quite pleasant to drive. With a competitive price point and an amenity list that'll have your eyebrows touching your hairline, the Elantra has many more pros than cons in my humble opinion.
What is a Hyundai Elantra?
Truthfully, I'd say it's best not to look too closely at the Elantra's past. Before 2011, when the fifth (and current) generation emerged, this little Hyundai never soared to the current car's heights. These weren't horrible cars by any stretch, but they were simple, affordable rides that offered very little in terms of drivability and amenities. Well, all that's changed now, thankfully.
2014 Hyundai Elantra Price and Specs
With four models available, two transmissions (6-speed manual or 6-speed automatic), and two engines, there's a Hyundai for everyone and in a wide range of prices.
At the "bottom" of barrel sits the Hyundai Elantra L manual starting at $15,999; and at the very top is the Hyundai Elantra Limited with Tech (and my particular tester) with a 6-speed autobox and the larger 2.0L GDI 4-cylinder engine with a starting price of $25, 649.
That might seem like quite the gap, but there's plenty of goodness in between and even the base model comes so well equipped you'd be hard pressed to be left wanting more if you walked away with a Hyundai Elantra GL manual for just $18,449 (base).
Driving the 2014 Hyundai Elantra Limited
Even on our
comparison drive
day where almost everyone but yours truly said the Hyundai was blown out of the water, I enjoyed every moment behind the wheel. I'm not sure what the attraction is, I just like the way this little compact feels.
And that's where most of the other testers were annoyed with the Elantra: the suspension is unnecessarily harsh with very little travel making for a rough ride, especially on uneven surfaces. I liked the sporty quality of it, despite the roughness at times.
I also found the 2014 Hyundai Elantra's steering to be good, with a connected, heavy feel to it. Again, most felt differently.
Of course, the 2014 Hyundai Elantra's generous amount of power from such a small engine also helped my "like" factor. The 2.0L GDI 4-cylinder pushes out 173 horsepower and 154 lb-ft of torque, which put it near the top in terms of power when compared to the other five we had on hand. While it's not blazingly fast, it's quick when quick is needed and that's what matters most in a vehicle of this nature.
With a comfortable driving position, decent visibility and a happy-to-play engine and transmission (save for rough gear changes from 3rd to 2nd in stop-and-go traffic that were a bit aggravating), the 2014 Hyundai Elantra would suffice as a good daily drive that wouldn't have me driving into the ditch out of sheer boredom.
Inside and Out of the 2014 Hyundai Elantra
Here's another sore point for nearly everyone else on our comparison panel besides me (and perhaps I should note here that I was the only female present…): Despite being nearly four years old, the design of the Elantra is still relevant to me and looks great. It has just enough attitude and character that many other vehicles in this segment are lacking. It's youthful and fun.
That youthful, fun attitude carries over inside into an interior that's both functional and modernly appointed. Loaded to the gills with everything you'd want in a compact sedan (from heated seats to a back-up camera and satellite radio), the 2014 Hyundai Elantra Limited is an affordable tech-junkies best friend on four wheels.
There's plenty of room in the back seat, too. My son's infant seat fit perfectly, and I never had an issue getting him in and out, with nice wide door openings. And despite the trunk being the smallest of the comparison bunch (at 420 litres), it was plenty sufficient for my needs.
Comparing the 2014 Hyundai Elantra Limited
Compare it is just what we did, and despite my praises, the Elantra does lag behind the others in areas only complete redesign will fix. In terms of drive and design, the brand new
Mazda3
is light-years ahead of the Elantra now, and the new Chevy Cruze is throwing sticks in its spokes as well, waiting to trip it up at any moment. Competition is fierce, and Hyundai's going to have to step it up once again to stay near the top.
Road Tests and Reviews

Consumers
2014 Hyundai Elantra Limited with Tech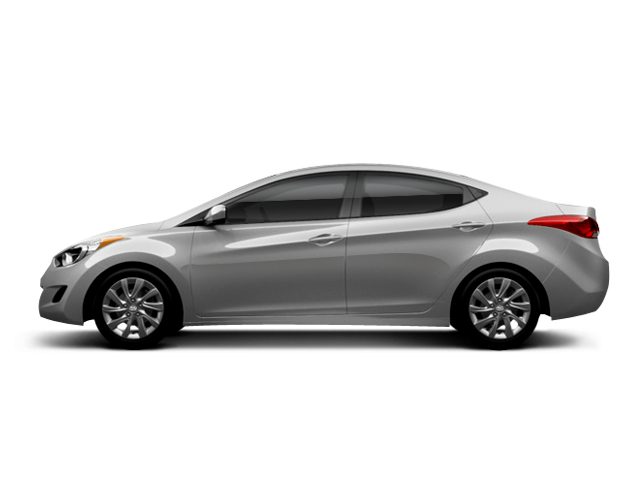 2014 Hyundai Elantra Limited with Tech