Sometimes it's about more than how a vehicle drives or takes a corner. Sometimes its about how well a queen-size mattress plus 20 moving boxes will fit in the back, and how easily items can be lifted in and out of the cargo bay. Yup, when it's time to move, there are few vehicles as appropriate for the job as the 2014 Mercedes-Benz Sprinter.

While it has plenty of jobs these days (from bus to delivery truck to luxury taxi and ambulance vehicles), I was content to put the Sprinter to use hauling my life to a new location. And it did the job brilliantly.

What is a Mercedes-Benz Sprinter?
Designed primarily for work purpose, the Sprinter is a van that can be custom ordered for a variety of needs and in a number of different setups. Need more height? Go for the high roof. Need to transport people instead of things? Install rowed seating or even a limo-esque interior. Two seats, a bench row up front, storage galore; the Mercedes-Benz Sprinter's got you covered.

2014 Mercedes-Benz Sprinter 2500 High Roof Price and Specs
Just because it's from the high-end luxury German brand and uber practical and handy doesn't mean it has to cost a bomb. Of course, the more you customize the higher the price will go.

Starting at $42,400 my particular 2014 Mercedes-Benz Sprinter 2500 High Roof only had a few options and extras (like the Comfort Seat Package for $400 and the Convenience Package for $630 and a few more options) that brought the final price up to $45,630. Of note: The Sprinter Cargo Van lineup starts at just $39,900.

Besides a massive amount of cargo room in the rear, you also get a fabulous 2.0L I4 BlueTEC diesel engine that's good for 161 horsepower and 265 lb-ft of torque, with a 7-speed 7G-TRONIC transmission handling it all. Those numbers might seem low for a vehicle this size (144" wheelbase and a curb weight of 2,329kg), but they are plenty adequate.

Driving the 2014 Mercedes-Benz Sprinter 2500
Driving this large cargo van makes me wonder if perhaps I missed a calling life as a bus or lorry driver of some sort. I love the up-high seating position and the ease with which the Sprinter handles and maneuvers on the street. The turning radius might seem large in number form (14.5m) but in reality it's quite impressive and I managed the Sprinter in tight parking lots sans back-up cameras or rear windows without trouble.

Perhaps it's the direct steering that helps. The 2014 Merc Sprinter 2500's size is diminished by the preciseness in the steering that makes you feel as if you're driving a much, much smaller vehicle. Add to that the responsive throttle and fabulous linear diesel torque, and you've got a recipe for fun times.

However, it's not at all about speed and agility in the 2014 Mercedes-Benz Sprinter 2500, it's about how well it drives loaded. Well, driving a loaded Sprinter is as pleasant as it is empty. Though care is needed when cornering (weight of the load shifts), this Merc remains planted and surefooted and doesn't feel weak or strained in any which way.

Inside and Out of the 2014 Mercedes-Benz Sprinter 2500 High Roof
The Sprinter's front fascia is its most redeeming quality with the massive tristar symbol taking centre stage, and angular headlights suggesting the German work-van's heritage.

Inside it's all business. In my particular tester, two captain chairs were affixed up front. The dash is a mix of washable rubbers/plastics and more cargo/storage areas than I could keep track of (which meant more places to lose my phone, which I did on multiple occasions).

Rubber flooring means easy cleaning, and large knobs and buttons mean everything is accessible and workable with gloves on. There's really nothing luxurious inside the 2014 Sprinter 2500, but then I would be shocked if there was, that's not what this vehicle is about.

I can attest that the Sprinter fits a phenomenal amount in the back from a couch and loveseat to box upon box upon box of various things to shelving units, washer/dryer, fridge, mattress and box spring, headboard, the list goes on and on.

Loading the Sprinter is a breeze thanks to the additional step in the rear and the hinged rear doors that fold tight to the side of the cargo van. The sliding side door is also convenient for adjusting packing and placing smaller items on top of larger ones. And FYI, max cargo weight for the 2014 Sprinter 2500 is 1,578kg (371 cu ft).


Comparing the 2014 Mercedes-Benz Sprinter 2500 High Roof
When it comes to cargo vans, the market in North America is rather small. Nissan's line of NV vehicles offers an option, as does Ford's Transit. However, the proud Mercedes symbol on the front of the Sprinter will always set it apart from the rest.

Road Tests and Reviews

Experts

Consumers
2014 Mercedes Sprinter 144" high roof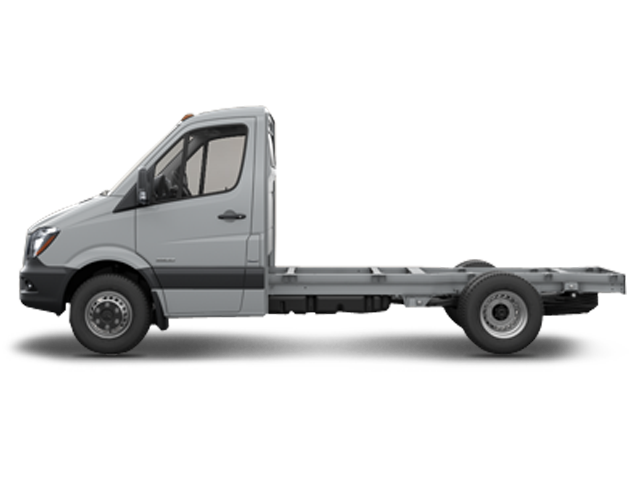 2014 Mercedes Sprinter 144" high roof