No offense to anyone trying to brand their four door sedan as a "sports car," but I think Aston Martin has this one in the bag and takes the ultimate prize/cake/trophy on actually producing a four-door sports car with the Rapide S.
Powerful in performance and in presence, the Aston Martin Rapide is shocking to drive (in absolutely the best way possible), and I had a hard time wrapping my brain around the fact that my son's baby seat would have fit quite well in the back -- no joke. Even with four doors, the Rapide S features a near perfect weight balance (49:51), that's not only impressive it's instantly noticeable, especially on the track.
Track car for the family man
Of course there are other cars out there that are highly capable of heading to the track with a child seat in the rear, but this is an Aston Martin. This is 552 bhp and 465 lb-ft of torque. This is a 0-100km/h acceleration time of 4.2 seconds. This is a 327km/h top speed.
I mean, that's saying something. True, it's all numbers and facts, but take it from someone who got the chance to track this beast of a four-door sports car (read: yours truly), and the numbers add up to the honest-to-goodness truth. And it is very honest. And very true.
The Rapide S was the final vehicle I got behind the wheel of throughout a day that had me in a few Aston Martin models (including the V12 Vantage S, Vanquish, and V8 Vantage). As it was the final of the day, I was the most familiar with the track at that point, however, upon seeing the four doors my heart sank a little and I was wishing for the V12 back…
That is, until I hammered down on the Rapide's throttle and actually felt the car rocket forward as if there was nothing behind me at all -- no back seat, no boot. It was just pure power, and it was exhilarating. The 8-speed Touchtronic III gearbox is an absolute gem and intuitive in its performance and coupling with the 6.0L V12 mill.
However, it's the car's balance that's the most impressive. I went gingerly into the first few turns; well aware of the "weight" behind me (read: two extra doors and a seats and a sizable trunk). Yet, as I took those first few corners I realized how balanced the Rapide S truly was and knew that I could drive this four-door sports car as I would a coupe and yield the same results and the same levels of performance. It was more than impressive.
Really, everything about the Rapide S works harmoniously together: the perfect four-door sports car.
Stunning silhouette
Just because it has four doors doesn't mean it loses in the looks department either. That sublime, sculpted silhouette is blissfully maintained. And from any angle this sedan is a complete and utter looker.
The slightly sloping and angular front nose is every bit an Aston as the taught rear that features a subtle sporty deck-lid spoiler. And in all honesty, the addition of two more doors simply adds to the overall appeal of the vehicle's design and hinders nothing. It's actually quite impressive what Aston have done here.
Inside, the sumptuousness you'd come to expect from Aston Martin is ever present, and with captains chairs as welcoming and bolstered in the back as they are in the front, you'll not be fighting too hard over where to sit.
Wait, that's a lie: Choose the driver's seat; always choose the driver's seat.
And when you're in that driver's seat the view is oh-so lovely. Down the sloping bonnet your eyes will catch on the subtle hood vents, your hands will caress the leather-covered steering wheel, and of course you'll get to insert the Emotional Control Unit and the feels will come, trust me.
There's something visceral about driving an Aston Martin, something that's hard to explain. It's steeped in history, and engineering, and (truthfully) emotions. It's clear that not only does a great deal of engineering and technology go into each Aston, but a lot of love is there, too.
Aston Martins aren't just means of transportation, they're works of art, and the Rapide S is no exception (and with a starting price of $218,600 it's rather like a rare piece of artwork). The only difference with the Rapide S is that it's functional as well as nice to look at and so much fun to drive.
If I had the dollars, I'd not hesitate.
Road Tests and Reviews

Experts

Consumers
2015 Aston Martin Rapide S
2015 Aston Martin Rapide S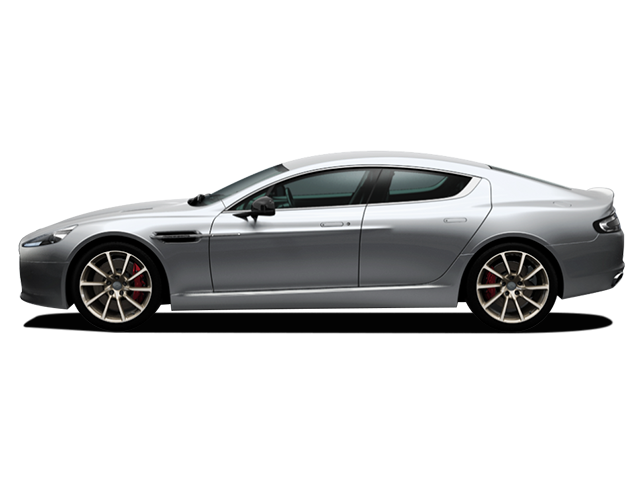 2015 Aston Martin Rapide S