To vanquish something or someone is to have complete mastery over them either in battle or emotionally/mentally. It means to take complete control. To win. To be the ultimate. The 2015 Aston Martin Vanquish lives up to its name in all the right ways. It is in control. It is the master. And it owned every emotion and thought I had the moment I sat behind the leather-wrapped steering wheel.
Centenary for the books
Aston Martin resurrected the Vanquish as their centurion. After a century of producing vehicles, they knew they wanted something truly spectacular, so in 2013 they created the new Vanquish. Worthy of 100 years of auto-making? You bet.
The Aston Martin Vanquish is the fastest production car in the brand's history, with 568 horsepower and a 0-100km/h time of just 3.6 seconds.
That's all thanks to the 6.0L V12 that lurks beneath the finely sculpted hood ─ and what a glorious mill it is! On the track it was positively knee-weakening, and the sound ─ oh, the sound. There's no denying this GT is quick, very quick.
Speed demon with an angelic sound
Don't let its seemingly large size fool you; underneath that shimmery distracting paint are body panels constructed entirely of carbon fibre. That's right: Every single body panel is made of this lightweight material. That's astonishing, and cool, and so freaking sexy I can barely find the right words to describe it. It's just incredibly engineered, and you feel it when you're behind the wheel. Every ounce was accounted for in the power-to-weight ratio, and it's all on purpose.
This stunning coupe boasts a near-perfect weight distribution (51% up front and 49% in the rear) with a total mass of just 1,739kg. That's merely 100 kilos heavier than a 911 Turbo S. And with eight more ponies than the 911 it manages a very comparable 0-100km/h sprint.
Helping the V12 get up to those staggering speeds is a brand new 8-speed Touchtronic III ZF automatic transmission. I'm always a bit wary when it comes to higher geared transmissions. However, the Aston's is so well calibrated and so quick it's almost as good as Porsche's PDK (almost). One of its coolest features is a lot like the PDK throttle-blip downshift, only with this one you hold the downshift paddle down while approaching a turn with the brake applied and the Vanquish will select precisely the appropriate gear much more quickly than you ever could with your clumsy, slow humanoid fingers. It's brilliant.
Road Tests and Reviews

Experts

Consumers
2015 Aston Martin Vanquish
2015 Aston Martin Vanquish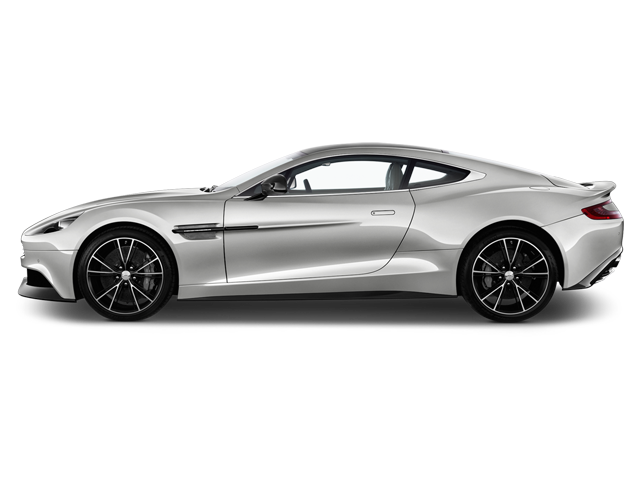 2015 Aston Martin Vanquish
Emotional mastery
All those numbers and stats aside, it's the emotional appeal the Vanquish has that really tugs at the heartstrings. While I fell in lust over the V12 Vantage S, it's the Vanquish that intrigued me the most. There was something truly alluring about it's size and stance, it's somewhat understated personality sitting there squarely on the tarmac.
I wanted to know more, explore more, really connect with it. While it was clear the Vantage wanted to do one thing and one thing only (go bat-out-of-hell fast), the Vanquish clearly had other ideas.
I could enjoy myself just as much on the track as I would on smooth, quiet country roads (and not necessarily going balls-out fast, either). With an air of sophistication and class, the Vanquish truly does have an aura of control and mastery. It is there to control your every sense, your every emotion. And it will.
Sensory control
Slipping into the highly bolstered seats you're surrounded by opulence, leather, suede, and over a million stitches. Apparently, the Vanquish can be customized in over 100,000 different ways. Seriously. Like a tailored suit, your Aston Martin Vanquish can be 100% you from nose to tail, inside and out.
The driver's seat is an incredible place to be with everything designed and engineered to be precisely where you need it to be, and to make you feel as if you're snug as a bug in a rug ─ about to hit more than 320 km/h.
Despite my small stature, I found the perfect seating position and felt my visibility was ideal for the track and street. Everything seemed to fit like a glove, from the steering wheel in my eager little hands to the Emotional Control Unit I slid gently into the ignition slot to ignite the angry V12 and send shivers of pure delight down my spine.
Vanquish, Aston Martin Vanquish
There's a darn good reason the Vanquish was a Bond car in the 2002 film, Die Another Day (even though it was the previous gen and not this one, still an impressive vehicle and damn sexy ─ plus that invisibility cloak!). From its stunning good looks to just everything about it, there's never been a better Bond car than an Aston, really.
Unfortunately, I did not get as much time as I would have liked behind the wheel of the 2015 Aston Martin Vanquish, so I'm eager to experience the car again. I feel there's so much more to learn about the whole experience, and so much more of me I can relinquish to the beast that lurks beneath the seductive hood.
A special thanks to Decarie Motors for organizing this track day event, and for providing the Aston Martin vehicles we had the supreme pleasure of driving.