I am a firm believer that people do not change; they evolve. I'm the same friendliest a-hole you'll ever meet that I've always been, I'm simply thinner (waist- and hairline-wise), but I'm just not quite as patient with people's BS as I once was. See? Same guy, only evolved.
Time changes. Tastes change. And cars change. As people evolve, habits are also modified. I know this is getting a little philosophically heavy, but my point is that people tend to look for the same things but change their minds as to where they get it.
Without going too far back in time, car shoppers seeking out room, comfort, features, and some reliability went to GM for an "A" platform car in the '70s and '80s then to Ford for the Taurus, then to Honda, then Toyota. The pattern here is the evolution from American to Japanese brands, and I think this will eventually morph over to the Koreans and possibly even the Chinese.
Hyundai has evolved
It's always fun (or not) to look back and consider how far we've come (or fallen) depending on the situation. In Hyundai's case, glancing back to the Pony and Excel, I can't help but smile. The evolution is striking to say the least. The same goes where the Sonata (aka Stellar) is concerned.
To park a 1985 Stellar (gotta find one to begin with!) by a 2015 Sonata is to go from the Stone Age to the space age. The 30-year gap is monumental.
The newest iteration of the Sonata is sleek, modern and loaded with goodies all buyers want. Although only the brand is a constant between the two cars, what hasn't changed is the value Hyundai puts into each and every product they commercialize. My fully decked out Limited retails for only $32,999.
So you see, Hyundai has evolved and not changed.
Consumers haven't changed
As I stated earlier, the majority of the car-buying public still seek out the best bang for the buck so long as the product is safe, reliable, economical, and comfortable.
Most manufacturers place much emphasis on safety, and the Sonata doesn't disappoint earning a Top Safety Pick+ rating from the IIHS. It includes a slew of passive and active safety features that insure each occupant stands the best possible chance of walking away from an accident. As well, Hyundais, as a whole, deliver average reliability that puts them in the norm.
A word on active safety: The Sonata features adaptive cruise control, which means the car's radars will (based on a preset gap) maintain not only speed but also the distance between it and the car ahead. Many systems in other cars operate smoothly, however, the Sonata's is annoyingly jerky when decelerating or accelerating. It also occasionally mistook cement dividers as cars and subsequently abruptly slowed the car down. Perhaps time and tuning on Hyundai's part will iron out the system's irregularities.
The 2015 Hyundai Sonata offers a choice of 4-cylinder engines including a 185-horsepower 2.4L in my Limited example. Power is quite good, and acceleration is spirited. More importantly, the 6-speed automatic will enable the car to average between 9L and 10L/100km in normal driving situations.
The car's cabin is enormous and provides a vast amount of room for all occupants. The front seats are cozy and reasonably supportive, and there's plenty of storage. The rear bench is wide and accommodating and, depending on trim, heated. My car also included navigation, ventilated front seats, an Infinity audio system, and much, much more.
Fit and finish are very good, and I'll award special points for the centre console's simple and functional layout. Ergonomics are spot-on save for the redundant wheel mounted buttons that require more dexterity than necessary.
The trunk is large and the cabin is agreeably quiet at nearly all times.
If driving is important
The new Sonata is a pleasant boulevardier. She'll cruise about town or on highways with little effort. The ride is smooth and controlled regardless. Some uneven surfaces will irritate the suspension's damping settings but nothing reminiscent of past Sonata generations.
Steering is light yet precise and can be tweaked through the Drive Mode Select (DMS). Brakes are up to the daily drudgery of crowded highway traffic and cross-city negotiations.
The 6-speed Shiftronic automatic transmission does a stellar (!) job of shifting through its gears with little perceptible lag in power delivery.
Focus is unchanged
Bringing to consumers what they want in a car is what drives all manufacturers and in such a hotly contested segment as the midsize family sedan, the "A" game is a must every time.
Hyundai's been on a roll for a long while with their Sonata, and by the looks of the 2015 model over the previous 2011 model, Hyundai decided to ease up on the over-the-top designs. Fluidic Sculpture 2.0 is more suppressed and likely to please and attract a broader audience. At least I think it's far better suited for the long run, aesthetically speaking.
That audience typically shops for the Ford Fusion, Toyota Camry, and Honda Accord. The new Sonata's slightly more conservative style has evolved, and is a change for the better. This change may be the one that brings even more buyers to Hyundai showrooms.
Road Tests and Reviews

Consumers
2015 Hyundai Sonata Limited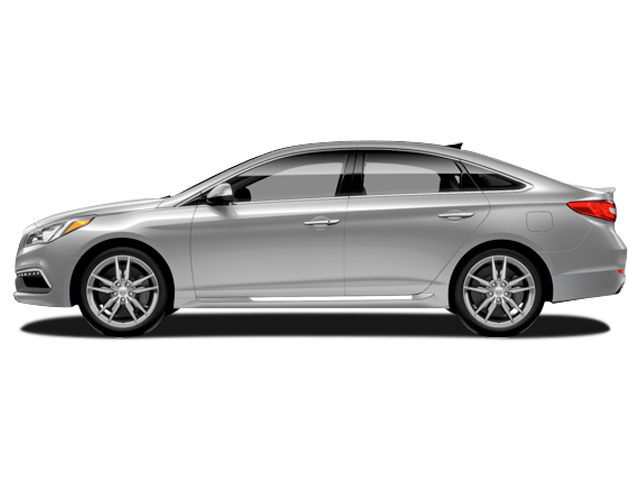 2015 Hyundai Sonata Limited