Stature. Power. Capabilities. Abilities. Room. These are all bragging rights. Well, the first one is kind of obvious. You can be proud of your 1970 Dodge Dart Swinger, but when a guy shows up in a 1970 Challenger R/T with a 440, you know who's boss.
Likewise, you love your RAM 1500, but when a dude shows up in a Power Wagon, you know he's serious about pickups. Serious about off-roading. Serious about hauling. Serious about towing. Just freaking serious. And seriously, I'd prolly not f*ck with him either. Just sayin'.
My first encounter with the towering beast was just over 10 years ago. How could I forget? I'd been exposed to the 2005 Power Wagon and it turned me into a pickup guy. I ended my review by saying that I wasn't much of a truck guy, but little did I realize what it had done to me. In the last decade, I've driven every pickup available in North America (even one or two that are not) and now, I've come full circle.
The most notable difference between the 2005 and 2015 Power Wagons is something you may not have expected from a pickup 10 years ago: the new one is far more refined, and on every point. Don't be fooled, however; the 2500 Power Wagon (PW) will still shake your fillings loose and scare the fluids out of a Toyota Prius c, and its owner.
Power
On the capabilities front, the 2015 PW gains a pair of very important assets that make it more, um, friendly. Number one is the SRT-derived 6.4L HEMI V8. The 392ci pushes 410 horsepower and 429 lb-ft of torque. The second is a 6-speed automatic transmission. The manual-shift-on-the-fly part-time 4x4 system is the real deal with 2.64 low-range ratio. Also part of the mix are electronically locking front and rear differentials, Bilstein shocks, an electronically disconnecting front sway bar, and a 12,000lb capacity Warn winch. It also has massive tires and skid plates everywhere. On the off-roading front, the Power Wagon's all set to go.
Over the years, the big RAM's lost its true reason for being: a mobile powerplant. In the past, it was equipped with a power take-off to run auxiliary equipment. What hasn't changed is that the Power Wagon can go anywhere.
Big Wagon
In civilized regions, the Power Wagon rides as big as it is. Ground clearance is a must for this truck. Throw in massive 33" tires and you're sitting mere inches below that of a semi driver.
The 6.4L is a welcomed improvement. Its extra torque is a blessing when accelerating, however, the throttle pedal needs a size 14 steel-tipped-toe boot to get it to go down. The autobox works the gears without question, but don't go on thinking that the V8 will get you up to speed any time soon. There's much to consider when the hammer goes down, namely the 6,000+lb weight of the thing and its Empire State building-like aerodynamics. Pushing the big galoot is good fun but fuel economy -- LOL -- er, consumption can become ridiculous. For those concerned about this aspect, know now that FCA's not planning a hybrid version…
Driving Mr. Everest
Steering and brakes feel improved over the old truck. The brake pedal, like the throttle, requires a burly amount of weight on it for things to stop. It gets even more interesting when the truck's good and loaded. Steering's hydraulic and provides sufficient precision so as to not take out the post office when you round the corner up your street.
I dropped a few hundred pounds of refuse in the 8' box and the ride did improve somewhat. The all-out heavy-duty-everything suspension softens up with a minimal load in the bed, over the five-link coil spring rear setup. Capacity back there is 1,411kg (3,110lb) so I barely made a dent in what the truck could manage.
Attitude
The Power Wagon's exterior is unapologetic. I liked the decals at first, but by the third day I was wishing for a little less flash. I'd keep what's on the tailgate and remove the rest. The blacked-out headlamps are very cool and what about the grille? Damn. The RAM continues to be the better-looking truck of the Big Three American manufacturers. Same goes when compared to the Japanese.
The big, robust monster that is the PW does greatly benefit from RAM's lovely interiors -- for a truck that is. It all happens over the centre console where the controls are large and easy to access. And then there's the optional Uconnect screen, satellite radio, and navigation.
Everest can be cozy
My tester did include a number of creature comforts including heated seats and steering wheel, upgraded audio, a very useful backup camera (it helped me avoid knocking over my house once or twice when I was loading up the truck), and power seats with lumbar adjustment. Said seats are enormous, both front and back. So in a pinch, it could be conceivable to ferry along 10 people, but you'd be short a few seat belts. The rear bench is clearly enormous and undoubtedly doubles as a huge trunk. Ooh! Ooh! And it's got a column shifter! So sweet!
A base 2015 PW retails for $52,395. The 2016s are already available and pricing has jumped to $57,395 thanks to a number of improvements. As tested, my beast included a number of options that shot the price up to just under $65,000.
The RAM 2500 Power Wagon does not currently have any real competition. The upcoming Ford Raptor is more Baja race truck than a work tool, but will kill off-road like the PW.
Road Tests and Reviews

Consumers
2015 Ram 2500 SLT Power Wagon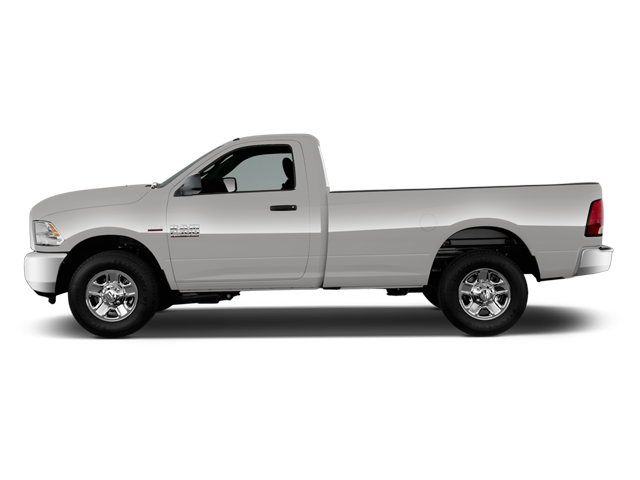 2015 Ram 2500 SLT Power Wagon