Albuquerque, NM— With non-stop disturbing news of the inevitable coming of the autonomous car, I wish to extend a heartfelt thank you to General Motors and Chevy. Before I go on with my story, I want to express my gratitude to them for not only keeping the Camaro alive and very well, but also for revolving the event around the road trip which is tremendous.
Thanks guys. Thank you for thinking of us driving enthusiasts. And furthermore, thank you for making the new Camaro amazing.
All-new
The seven-year hiatus between the 4th and 5th generation Camaros might as well have never happened. The hype surrounding the car since 2010 has been remarkable and well deserved. This new 6th gen is no different. No, wait, it's very different. So far, everything you'll have read about the new Camaro will have been positive, and I'm here to tell you it's all true.
The new 2016 Chevrolet Camaro is nothing short of phenomenal. Despite the fact that all of the driven cars were pre-production examples, our 1SS 8-speed auto Red Hot car performed almost flawlessly. In fact, here's what "went wrong:"
Why-fi don't always work
GM is hard at work boasting the fact that their cars can feature 4G LTE Wi-Fi. We were stoked about this as we left Albuquerque, but we soon discovered that it was useless the moment we left any metropolitan area. Four of five times we tried to update our social media feeds, we had no connection, even when a cellular network was present. I was upset by this because I've experienced this many times in Europe while on test drives and never had to deal with "dead-zones." But I survived…
Yeah, that's about it for real "issues" with the car.
The event
GM's #findnewroads program was simple, and fairly novel. They fly us to a city, have us randomly pick a car to head out on the open road, then we do what we please. We only had to make our way to our departure airport on time to get home. That part of the event did not work out well for me, but nevertheless; the event was a complete success.
My driving partner and I unintentionally landed on the aforementioned car, and were not completely happy with the selection. Of the cars on hand, both 6-speed manual and 8-speed auto V6s and V8s were up for grabs. Obviously, the 335-horsepower V6 was not on everyone's wish list. Although we missed out on the 6-speed, we ended up being very happy with our car.
On the inside
The Camaro can be had in one of two SS trims: 1SS and 2SS. The latter adds leather seats with heated function, Bose audio and a few other bells such as climate control and park assist. Our 1SS was swathed in cloth, included Apple's CarPlay, and the reconfigurable instrument cluster. The latter is splendid, however, I would have set up the tachometer as the centrepiece and relegated the other gauges to the left where it currently resides.
The new 2016 Chevrolet Camaro's cabin is leaps and bounds ahead of the old car. Fit and finish are nothing short of a Trabant-to-Cadillac leap, and the design is modern and attractive. The most notable improvement (where I'm concerned) comes from the Corvette-sourced steering wheel. Gone are the impossible-to-grip massive spokes. The rotating HVAC dials are integrated as part of the two centre vents and work beautifully. I fear that a younger person might opt to drop something in one of them for fun given their lower positioning -- the vents can be shut, but will open easily if an item is inserted.
GM's MyLink is simple to navigate and the touchscreen is responsive to the slightest touch. CarPlay adds the further useful dimension of combining a number of your Apple apps into the screen. This is how we mapped out part of our route to Tombstone, AZ. Because of the Wi-Fi's lacking reliability, we actually purchased a good-old paper map.
Sexy, from close
The new Camaro's shell is, in a word: stunning. The muscular creases, functional aerodynamics and distinctive fascia come together to make an awfully pretty and powerful looking coupe. Oddly though, the car got very little attention. We crossed a number of Camaros on our 1,000 km (625 miles) trek and not one took in the new car. My partner and I always had compliments to throw at the car every time we were near it, but we came to the conclusion that unless you stare at it for a little while, few will realize that this is a whole new car.
The SS climbs a notch or two thanks to a unique rear stanchion spoiler, specific hood with functional air vents, and (best of all) a large aggressive grille with integrated functional brake cooling ducts.
These ducts came in very handy as my driving partner and I pushed the Camaro southwards along the 191 (the old 666, and for good reason) in Arizona. The cool air kept the Brembo braking system cool enough despite our incessant attacks upon it. This 110-mile 427-turn stretch of road is one of the twistiest, most demanding roads I've ever encountered -- this road pushed the Camaro and I to our limits.
Making it handle
What makes the new 6th generation Camaro so good is a combination of tried, tested and true ingredients. First, eliminate as much weight as possible. The car is now between 101kg (223lbs) and 177kg (390lbs) lighter than the old car. Second, stiffen up the chassis by 28% and thirdly, make the car somewhat smaller. The new Camaro is almost 2.5" shorter in length, 1" shorter in height, and almost an inch narrower.
The suspension was also revised with a five-link setup up front and with some aluminum components and "lightening" holes. Add to that wheels that are not only wider but also lighter and you get a serious handling machine.
The result of these elements imparts more agility and less of that bulky feeling the old Camaro used to have. The new car feels more refined, stable and solid. As I carved my way through serious switchbacks and fast sweepers, I noted how the disparity between front and rear-end grip is now almost nil. The 5th gen Camaro was all about the front digging in and carving while the new 6th gen is better sorted, displaying neutral balance all around. The car's handling is better overall, but it doesn't feel that way. But let me tell you, the car sticks to the road with reassuring ferocity.
The new Drive Mode Selector is no different than what you'll find on other cars with such a switch. From Touring to Sport then on to Track, throttle response changes mildly as does steering assistance.
The 'Maro's electric power steering is incredibly quick and precise but sadly, like most systems of this nature, communication with the front wheels is weak at best. As with the previous car, however, turn-in is supremely sharp and rewarding.
Auto 8
Now, let's talk about the 8-speed slush box. It's good, really good, but I can already envision the upgrades that will come in the next while. When in "D," it does its job. When slotted into manual mode, this is where improvements will be made. First off, the cheap plastic paddles are cheap said I. Secondo, the 'box occasionally has a hard time keeping up with its rev-matching -- many downshifts were met with a V8 that did more braking than I would have liked. Thirdly, it could be quicker to react when the right paddle is tugged on. Largely, however, I think its swell…. Shoot me, I'd have preferred a 6M.
LT1
Yes, that LT1. The Corvette's LT1. This time, the 6.2L's output climbs to 455 horsepower and equal torque. Unlike the old Camaro, this V8 is more eager to climb up the rev range. That's good news as max hp lands at 6,000 rpm. By then, the full cacophony of the V8's valvetrain and all is singing its big heart out.
At full flex, the powertrain (V8 and 8A) will launch the car to 96km/h (60 mph) in 4 seconds flat and cross the ¼ mile line in 12.3 seconds at almost 186km/h (116 mph). This is one fast pony. What if you're not into going stupid fast? The LT1 and 8A will happily cruise at 130km/h (80 mph) with the engine humming at 1,850 rpm. This is great for NVH and for fuel economy.
The question is…?
"Which Pony car is the best one now, Matt?"
Crap.
The experience I just had with the Camaro could have only been as much fun with the Mustang. Its smaller stature and more eager chassis dynamics would serve it well on these roads. The bulkier Challenger would have been far more of a handful, and I expect the brakes would not have survived the repeated torture. Even so, I think the big ol' Dodge would still have it over the others.
Geez… I'm not sure. What I do know is that regardless of how good the latest Mustang is, I wouldn't spring for one while the other two are around.
The 2016 Chevrolet Camaro is expected in dealerships very soon. Pricing has not yet been set.
Road Tests and Reviews

Experts

Consumers
2016 Chevrolet Camaro 1SS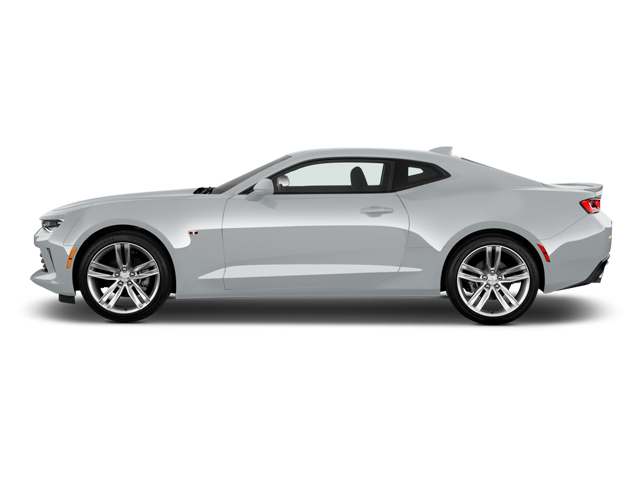 2016 Chevrolet Camaro 1SS