Huntington Beach, CA – There's something to be said for the relaxed and free feeling on the West Coast. Nevermore is that the case than when you're travelling along the Pacific Coast Highway with ocean waves to one side and swampy marshes and rolling hills to the other. As you watch early-morning surfers take to the waves, children running into the ebb and swell of the water, and lovers entwined in the sand, you can't help but take a deep breath yourself.
The newly designed and upgraded 2016 Hyundai Sonata Hybrid and Hybrid Plug-In are rather like a breath of fresh air, as well. Sleek in design and loaded with technological goodies, they prove that going green and saving on gas doesn't have to be all bad.
Dressed to Impress
Aesthetically, there's not a whole lot different from last year's Sonata Hybrid model. In terms of differences over the gas-only model, the Hybrid and Hybrid Plug-In feature a more aerodynamic front bumper, rocker panels and side sills, as well as a different rear bumper with diffuser (to reduce drag), along with eco-spoke wheels that are unique to these two models in the Hyundai lineup.
The main difference in the 2016 model is the increased size (longer and wider). It is the largest in all respects amongst its competition, boasting the most legroom, headroom and trunk space (380L which is up from last year's 344L thanks to improved battery cell technology that's reduced their size). The Plug-In has more batteries and so less cargo space at 280L, but that's still more than the Ford Fusion Energi.
The 2016 Hyundai Sonata Hybrid also features a 60/40 rear splitting backseat, and they even fold flat! That's kind of a big deal as the majority of hybrids only feature a pass-thru. Of note, there is no spare tire in the 2016 Sonata Hybrid or in the Hybrid Plug-In, as that's where the batteries are stored. The only hybrid model currently on the market that features a spare tire is the Toyota Camry Hybrid…
Lush interior
If nothing else, the 2016 Hyundai Sonata Hybrid and Hybrid Plug-In are great to sit in and enjoy the ride. With large, comfortable seats available in an array of colours (most notably a Blue Pearl leather number that comes with classy pinstripe inserts on the doors and on the front dash), the Sonata is a great place to be for the long haul.
Up front the 2016 Hyundai Sonata Hybrid features all the creature comforts you'd desire from satellite radio to heated and ventilated front seats, along with a heated steering wheel. Safety features abound and include lane departure warning, rear collision warning, as well as a fabricated engine sound when the vehicle is in EV mode in order to keep pedestrians from strolling out in front of your silent electric vehicle.
Cruising in the Sonata Hybrid and Hybrid Plug-In
And cruising is what you'll do. This isn't a rocket or a racecar. If you think it is, you'll be sorely disappointed. As we moseyed along the Pacific Coast Highway, the 2016 Hyundai Sonata Hybrid Plug-In showed it's regenerative prowess as we switched it into HEV charge mode and let the car do all the work.
Unlike the previous generation, this new 2016 Hyundai Sonata Hybrid is equipped with a 2.0L GDI 4-cylinder Atkinson engine that's down in power from last year's. With a combined 205 horsepower for the Hybrid (225 for the Hybrid Plug-In) and 140 lb-ft of torque, each is down about 10. However, with a full-electric range of just under 40km (Plug-In), the 2016 Hyundai Sonata Hybrid Plug-In is one of the segment leaders. It also features the largest battery (9.8kWh in the Plug-In).
Charging time for the Plug-In takes approximately 9 hours on a 120V, and is also compatible with Level 2 charging which will reduce that time to under 3 hours.
The 2016 Hyundai Sonata Hybrid and Hybrid Plug-In are both equipped with a 6-speed automatic transmission, not a CVT. Something that sets them apart from the competition and may just drag in more "drivers" to their hybrid models.
The actual drive
However, once said drivers get behind the wheel, they may be a bit disappointed. As I mentioned above, this is a cruiser. It is not fast. It is not sporty. The 2016 Hyundai Sonata Hybrid and Hybrid Plug-In automatically defaults to ECO mode as soon as the car is turned on (read: molasses mode). Put it in normal, and the throttle response changes ever so slightly but is still shockingly slow to respond.
On multiple occasions, I'd hoped to change lanes quickly in order to overtake the vehicle in front and keep with the flow of traffic I was merging into, yet found the throttle response so slow that I had to change my mind and stay in the lane for fear of cutting off the upcoming car badly. It was disappointing.
Steering feel is rather numb and disconnected, and the ride is soft and bouncy, ideal for those long highway drives. This isn't a corner king, it's a long-haul lord and that's perfectly fine.
One of the cooler "drive" features on the 2016 Hyundai Sonata Hybrid and Hybrid Plug-In is the "driving style" readout. This little feature monitors your driving style and will give you a percentage read-out for Economical/Normal/Aggressive driving styles. Of course, hard acceleration and sudden braking will elicit a high aggressive mark, whereas gentle to normal styles will see the other two spike. Also, the 2016 Hyundai Sonata Hybrid and Hybrid Plug-In will coach you to be the best hybrid driver you can be (where navigation is equipped).
By inputting an address in the nav system, the car will give you tips on when to coast instead of braking based on satellite mapping of upcoming turns, curves, etc. It's actually quite ingenious.
Hybrid for all?
At the moment, hybrid sales account for approximately 1% in Canada. That's not a whole lot. That being said, Hyundai foresees it's Sonata sales being 20% Hybrid and Hybrid Plug-In. And why shouldn't they be? This is a vehicle with great style compared to its competitors (Camry Hybrid/Ford Fusion Energi), and with the Plug-In option those who live in a 40km range from work will very rarely visit a gas station.
Pricing for both will appear closer to the launch date (end of summer 2015), and is not yet available in Canada for either model.
Road Tests and Reviews

Consumers
2016 Hyundai Sonata Hybrid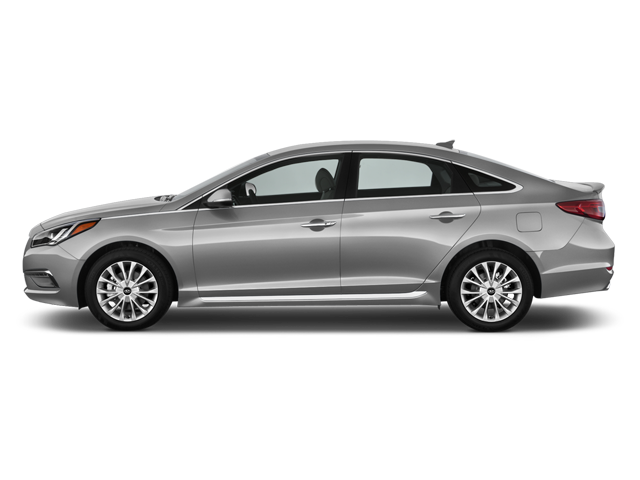 2016 Hyundai Sonata Hybrid