Hybrid cars represent a tiny part of the overall automotive market in Canada, and plug-in hybrids, even smaller still. There are several reasons for this imbalance, including the fact that plug-in vehicles are typically priced significantly higher than their gas-only equivalents. Knowing this, and after spending a week behind the wheel of the 2016 Hyundai Sonata Plug-in Hybrid, I couldn't help but lament the fact that so few drivers will get the chance to sample such a surprisingly competent and frugal family sedan.
I didn't expect to be so impressed with the new Sonata Plug-in Hybrid, which is the first of this type to be offered to the general public by the Korean brand. Looking back, however, I shouldn't have been surprised: The current Sonata Hybrid is leaps and bounds better than the model it replaces, so it stands to reason that the plug-in version would also bring with it a similar generational improvement.
EV, almost all the time
The 2016 Hyundai Sonata Plug-in Hybrid adds a crucial wrinkle to the standard Sonata Hybrid's feature set: a much larger battery (9.8 kWh versus 1.62 kWh) that allows it to cruise for roughly 40 kilometres on electric power alone. That might not sound like an impressive amount of range when positioned alongside options like the Chevrolet Volt (around 85 km), but the Sonata is a much larger and heavier vehicle that's aimed specifically at families rather than early adopters or eco-enthusiasts.
I'd also like to point out that the Hyundai Sonata Plug-in Hybrid doesn't just restrict its electric-only operation to puttering around town, either, as the 38kW motor is capable of pushing the sedan all the way up to a sustained 120 km/h. Throw in an aggressive regenerative braking system that works hard to recapture as much kinetic energy as possible while slowing the vehicle, and you can easily bump that 40 klicks of engine-off driving well past the 50km mark.
I didn't pull those numbers off of a spec sheet, or quote them verbatim from the brochure—they represent my real-world experience with the car. Unlike some other plug-in hybrids I have had the chance to drive, the 2016 Hyundai Sonata Plug-in Hybrid was incredibly reluctant to kick in its gas motor regardless of how or where I happened to be driving. During the entire time we spent together, I can recall burning hydrocarbons for perhaps 1-2 minutes behind the wheel, with the rest of the time seeing the Hyundai operating entirely in battery mode.
Commute normally, but remember to plug in
There are a few caveats, of course. While I did regularly take the Sonata Plug-in Hybrid on the highway at triple-digit speeds, I didn't do any extended long-distance driving from one city to the next. If you zoom past that 40-50km range, you can naturally expect the car's 2.0L 4-cylinder to contribute. What I did do was drive in the same way most people would when carrying out their regularly daily commute, which meant taking trips of 10-20 km, each way, while plugging the car in to the 110V electrical socket in my driveway in between.
This basic pattern seemed to be enough to keep me out of the gas and floating on electrons for the duration of our time together. With past electric vehicles, I'd had issues with the 110V charge time being onerous to the point where I rarely saw a full battery unless I left it plugged in to my household circuits overnight, but the Hyundai Sonata Plug-in Hybrid was capable of adding a meaningful amount of range in just a few hours time.
The price you have to pay
None of this would matter if the Sonata asked you to make any serious compromises in comfort, power, or style to take advantage of its eco-friendly ways, so you can relax when I tell you that the PHEV model offers the same spacious cabin and smooth ride as its standard sibling. You do give up trunk room to accommodate the battery, but I was able to stuff a boxed radiator for one of my personal automotive projects back there without any issue, so there's still a good amount of usable space.
With up to 202 horsepower on tap from the combined electric/gasoline power unit, paired with its almost instantenous torque delivery, the car was quite capable of keeping up with the pace of traffic around it, too.
I mentioned earlier that pricing was the primary barrier keeping the masses from flocking to plug-in electric vehicles, and unfortunately that remains true of the 2016 Hyundai Sonata Plug-in Hybrid, as well. Canadians can only specify this model in Ultimate trim, which includes the full gamut of Sonata options. The end result is a very well-equipped car slapped with a $44,000 sticker price—a $6,400 boost over the similarly kitted-out Sonata Hybrid Ultimate, and a whopping $14,000 more than the base Sonata Hybrid.
Conclusion
If you can get over the sticker shock, or if you value emissions-free driving more than the size of your monthly payment, then the 2016 Hyundai Sonata Plug-in Hybrid is a top pick in the family sedan segment. If you don't count on your fuel savings making up for the price bump between the regular Sonata and its plug-in equivalent, then you may want to stick with the more affordable (and still solid) gas-only edition of the car.
Want a second opinion? Read this 2016 Hyundai Sonata Plug-in Hybrid Ultimate Review and find out why Matt St-Pierre thinks this car is a bad purchase.
Road Tests and Reviews

Consumers
2016 Hyundai Sonata Hybrid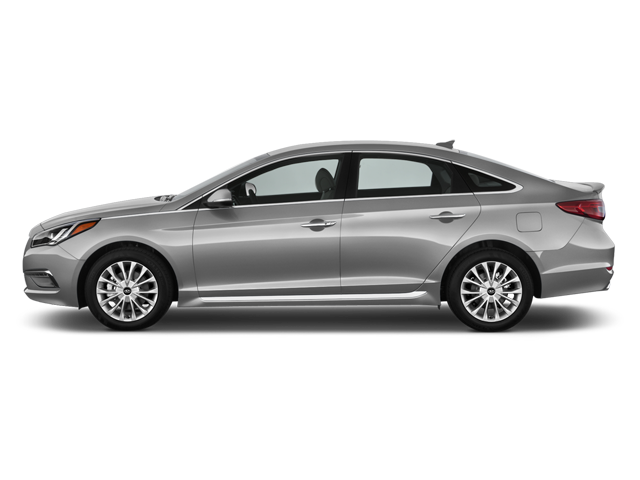 2016 Hyundai Sonata Hybrid