Whether they're promoting a sports car or a family sedan, automakers usually populate their press fleet with models that are fully equipped, and usually the most luxurious ones in the lineup. The idea is to give automotive journalists the opportunity to learn about the majority of available components and options. But this also means that sometimes there's a certain neglect of the lower-end models, which are not as generously equipped but represent excellent choices nonetheless. I was provided eloquent proof of this recently when I tested out the 2017 Chevrolet Camaro 1LT equipped with a 4-cylinder engine.
Now, many of you may remember the days when Camaros not fitted with a V8 engine were renowned for their sluggishness and the boring drive they offered. This is ancient history; thanks to modern technologies, the engineers at Chevrolet have managed to produce a vehicle priced just north of $30,000 that delivers a positive driving experience, based on performance capabilities that are often impressive. Skeptical? Read on!
Everything you need… or almost!
When we consider base models or those just above, quite often we find that the level of equipment included is fairly rudimentary, and the vibe we get sitting behind the wheel is decidedly one of an "economy" car. In the case of the 4-cylinder Chevrolet Camaro, however, nothing could be further from the truth, with only a few caveats in order. So while the seats may not be leather-bound, they offer good lateral support. What's more, they're comfortable and can be power-adjusted in multiple ways. On the other hand, some larger occupants have complained that the support for the upper legs is lacking.
The dashboard is bedecked with relatively supple materials and the finishing is good overall. Also worth noting is the cross-stitching, which adds a touch of higher-end class. As with all Camaros, our test model featured distinctive central air ducts that manage to incorporate temperature and vent speed control via an ingenious system combining the commands for each into one single element. Most of the other commands are relatively intuitive, and the instrument panel includes a centrally placed screen display. I give high marks as well to the steering wheel, which lends itself to a good proper grip and includes several buttons for managing the aforementioned screen display, the smartphone module and the cruise control.
I would, however, have appreciated a blind spot detection system. I also deplore the fact that access to the rear row of seats is limited to passengers of medium size or less and who are blessed with a certain nimbleness. In any event, I'll wager that most of the time motorists will opt to keep the rear seats folded down to maximize cargo space. The trunk itself is fairly large, but its threshold is very high. Which means, beware when loading or removing objects lest you dirty your clothes from rubbing them against the chassis.
275 horses!
In the popular imagination, American sport coupes conjure up a thunderous V8 under the hood. There's no better example than the Dodge Challenger SRT Demon with its 808-hp HEMI engine (840 hp when using race fuel). This may lead many to doubt the raison d'être of a 4-cylinder Camaro. Some may recall the late, unlamented Iron Duke engine that struggled to propel the Camaros of the 1980s.
Cut to 2017: Chevrolet is counting on a 2.0L, 4-cylinder turbo engine able to generate 275 hp and 295 lb-ft of torque, impressive numbers for a 4-cylinder. Not only that, this engine takes the Camaro from 0-100 km/h in about 6.3 seconds – as quickly as the 1993 model that was fitted with a 280-hp 5.7L V8.
A few hundred kilometres of road after getting behind the wheel, it's clear that this 4-cylinder turbo is not going to disappoint. It's true that the sound it generates when driving in the city and at lower revs is nothing to write home about, but open it up on the highway and the noise it makes becomes a lot less relevant than the performance it delivers. Take it from me, the base-model Camaro can cruise at pretty high speeds – and it does so while consuming only 9.6L/100 km on average. As for the 8-speed automatic transmission, it acquits itself in excellent fashion.
A pretty gifted Camaro
Let loose on winding roads, the 4-cylinder 2017 Camaro proves itself agile and benefits from relatively powerful braking. That said, checking off high-performance brakes on the long list of available options will allow you to personalize the car to your performance tastes.
The relatively light weight of the powertrain means that turns can be taken more positively than is possible with a large V8. In addition, the steering is pleasingly precise and the available 20-inch tires help give the car excellent grip when cornering. If you're thinking of taking it on a long-haul road trip, know that the sound insulation is quite good for a car in this category. On the other hand, visibility, as always with Camaros, falls somewhat short of great; continual glances at the rear-view mirror are necessary to know just what's going on behind the car. A blind spot detector is a virtual must (it's included in higher versions of the model).
Conclusion
Our test drive of the 2017 Chevrolet Camaro allowed us to conclude that it's not always necessary to pick the most powerful, best-equipped and of course most expensive trim to get the most out your driving experience aboard this American muscle car. For just over $30,000, you'll get a car that offers surprisingly satisfying performance and impeccable road handling.
The 4-cylinder 1LT version is the prime choice for consumers looking for performance and value in equilibrium.
Road Tests and Reviews

Experts

Consumers
2017 Chevrolet Camaro 1LT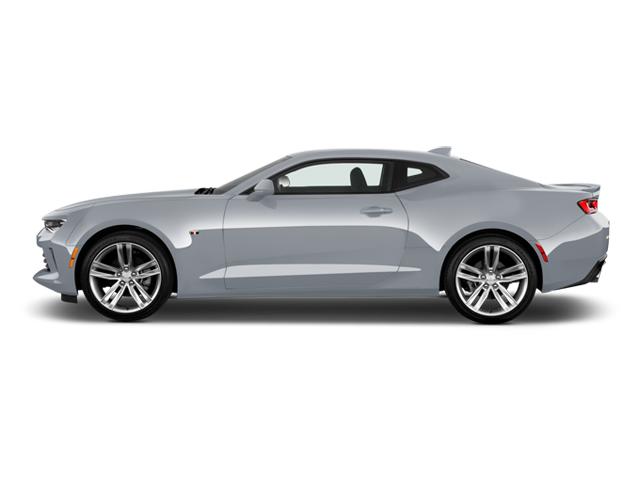 2017 Chevrolet Camaro 1LT