Seattle, Washington ― With 2017 models quickly arriving on dealer lots, we were dispatched to (sort of) sunny Seattle to put Volkswagen's latest to the test.
Many vehicles are coming to the end of their current lifecycles, others need a refresh, and there are a number of special editions arriving. We had a chance to put some of these through their paces, as well as get a look at what's to come for the German brand.
With a big ruling on their diesel emissions issues about to come down in U.S. courts, you can bet Volkswagen is looking forward to putting the controversy behind them and hopefully earning back the trust of consumers.
2017 Volkswagen Touareg ($51,960-$65,460) and Tiguan ($25,990-$37,198)
While we've seen both the Golf and Jetta get the special "Wolfsburg" designation before, this lineup of models has never been as populated as it will be for 2017.
Leading the way is the Touareg Wolfsburg edition ($60,890), which gets a host of exterior and interior upgrades to differentiate it from other Touaregs.
Chief among these additions is the all-new Malbec red colour (also available on other trims), which does a good job of recalling the hue found on the popular wine varietal. The 19" black wheels complement the colour well, giving the VW Touareg Wolfsburg a very low-key, yet handsome presence. Even the new badging is subtle; the only place you'll find the gold and black Wolfsburg badge is on the B-pillars ― nothing on the rear hatch or front grille.
Inside, Moonrock Grey on Titan Black Vienna leather seating is once again eye-catching, yet subtle, lending an air of overall quality to the cabin. Lane keep assist, adaptive cruise control, front impact assist, and a power adjustable steering wheel complete the functional additions provided by the Wolfsburg edition.
Moving down the crossover ladder brings us to the VW Tiguan Wolfsburg ($30,198). It starts as a 2017 Trendline model (that's the base for Tiguan), but adds special 17" Novara wheels, black roof rails, rain sensing wipers, keyless access with push-button start, tinted glass, as well as 2-tone leatherette seating, a power driver's seat, heated front seats, automatic climate control, AppConnect (which adds Apple CarPlay compatibility), satellite radio, and aluminum pedals. A new Pacific Blue colour is available on all Tiguans.
Wolfsburg editions tend to arrive near the end of the product cycle. This comes as no surprise in the case of the Tiguan, whose new generation with optional 7-passenger seating is already available in Europe. The Touareg is a different case, however; there's been no confirmed replacement for the ageing model, and while an all-new B-segment SUV is on the way, Volkswagen reps at the event were quick to insist that it won't be called Touareg. They also said that just because a new vehicle is on the way, it doesn't necessarily mean that the Touareg line is dead after the 2017 model year. With sales of crossovers and SUVs continuing to climb at a rampant pace, compelling manufacturers to have multiple offerings in their lineups, we tend to believe them.
2017 Volkswagen Beetle ($19,990-$23,390) and Beetle Convertible ($25,390-$27,390)
A number of special editions have recently been released to help reinvigorate both the coupe and convertible variants of the Beetle.
Last year, we were given the Beetle Dune, as well as the retro-style Denim version. This year, the Dune returns, but with a new convertible option (it starts at $32,890, with the Coupe coming in at $28,890 for 2017). The drop-top gets the same features as the coupe, including special 18" Canyon alloy wheels, unique front and rear bumpers, an enlarged spoiler, special cloth/leatherette seating, satellite radio, AppConnect, fog lights, and LED taillights. Of course, it's hard to miss that eye-catching yellow paintjob with black racing stripes.
The Beetle Denim is no more, but VW says this model sold so well in Canada that another lifestyle-based trim is planned for this year. Enter the #PinkBeetle (Coupe $26,890, Convertible $30,890) ― yes, the hashtag is part of the model name ― which gets its own set of unique 18" alloys, pink paint, a pink/grey/black tartan cloth interior, AppConnect, and bi-xenon headlights. Will it be as popular as the Denim, or is that pink body going to be too much for even the biggest Beetle fan?
If those two vehicles aren't for you and you prefer a more basic Beetle, you'll be able to choose from two new colours for 2017: Bottle Green and White Silver.
2017 Volkswagen Passat ($27,745-$37,745) and Passat CC ($41,990)
The Passat sedan doesn't see many changes this year ― the addition of LED headlights and daytime running lights to the Comfortline trim ($30,745) is the biggest one ― but its CC cousin is nearing the end of its lifecycle, and so a Wolfsburg edition arrives for 2017.
Unlike the SUVs, the CC Wolfsburg adds more than just a few cosmetic upgrades and some interior bits. It gets a 3.6L VR6 engine producing 280 horsepower and 4Motion all-wheel drive, which couldn't be had previously. It also boasts standard 18" Talladega wheels, Nappa leather sports seats, keyless entry, and Discover Media navigation.
2017 Volkswagen Golf ($19,195-$42,095)
Big things are coming in 2017 for wagon lovers when it comes to the Golf. For starters, the off-road-oriented Golf Alltrack is finally arriving in Canada. It provides new front and rear fascias, underbody skid plates, and plastic cladding around the rocker panels and wheels. The 4Motion system comes standard along with a 6-speed DSG automatic transmission. U.S. cars will get a manual option early next year, but there's no confirmation as to whether or not that will be coming our way.
If the Alltrack is too butch, 2017 marks the first time we'll see AWD in the Golf wagon (now officially called "Sportwagon" in Canada). All trims including the $26,045 Trendline, $28,475 Comfortline, and $33,795 Highline will be available with 4Motion tech, as well as the 6-speed DSG.
We also had the chance to sample two separate versions of the all-electric e-Golf. While VW is being coy on whether or not we'll be seeing the model here, if we do get it, there's a chance it will be an evolution of the one currently sold in select U.S. markets (just 10 states get it), with better range. Right now, it's rated at 134 km, but VW said the e-Golf's range could double with the fitment of a larger battery. The car generates 115 horsepower and 199 lb-ft of torque, all fed to the front wheels via a single-speed, direct-drive transmission.
2017 Volkswagen Jetta ($16,395-$36,395)
While nothing has been officially announced yet, the arrival of a Jetta Wolfsburg for 2017 suggests that we will be seeing a replacement soon, although maybe not until the 2019 model year.
The Wolfsburg edition (manual $23,795, automatic $25,195) adds 16" Estrade alloys, LED daytime running lights, and a rear lip spoiler on the outside, with 2-tone seats, keyless access, a power driver's seat, and a colour multifunction display rounding out the new additions inside. The new Bottle Green and White Silver body colours will also be available on all Jetta trims.
Road Tests and Reviews

Experts

Consumers
2017 Volkswagen passat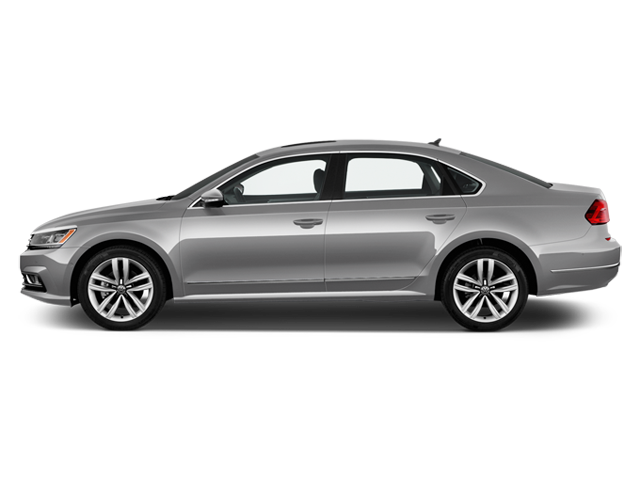 2017 Volkswagen Tiguan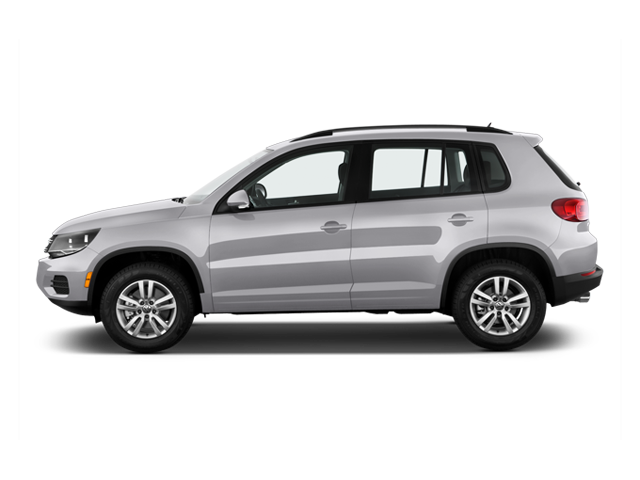 2017 Volkswagen jetta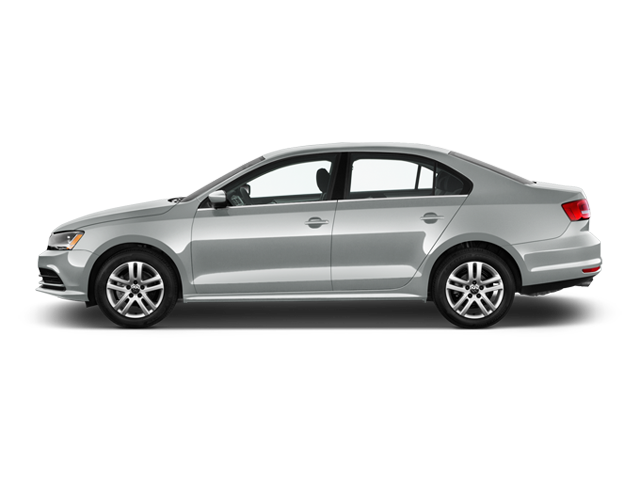 2017 Volkswagen Beetle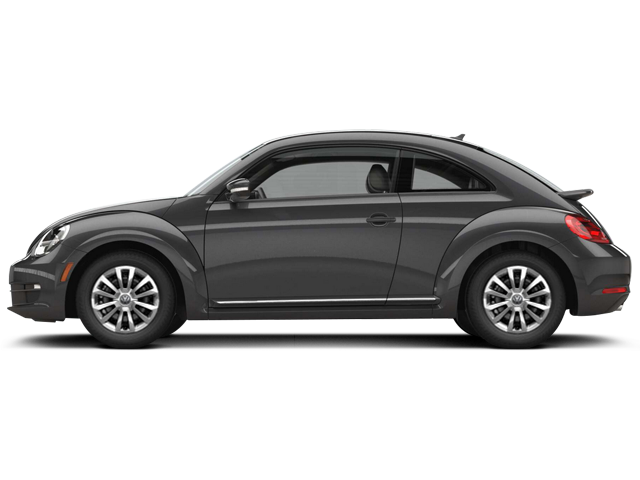 2017 Volkswagen golf