Vancouver BC –
My mission was to reconnoitre the floor of BC Place Stadium in search of the top ten "green vehicles" and the top ten concept cars at the 2010 Vancouver International Auto Show. After stealthily taking inventory, I discovered far fewer than ten examples that I would consider to be new "green vehicles" and fewer than ten concept cars on display.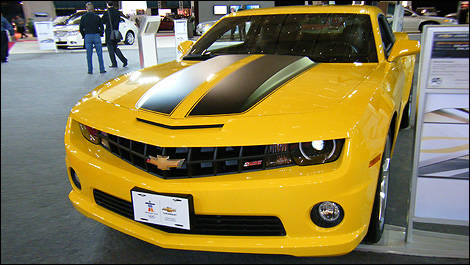 Photo: Rob Rothwell/Auto123.com
How to explain this one to the whip-happy editors at www.auto123.com had me sick with worry. As I lamented to a competing colleague, he suggested that I just find ten "fun" vehicles. Brilliant—but why hadn't I thought of that!
Shortly into my search for the top ten "fun" vehicles, I realized that my selections all required incomes consistent with that of Bill Gates or la Cosa Nostra to secure. I revised the terms of my search, seeking out the top ten vehicles I believe supply more fun than their modest pricing would suggest.
Here then is my list:
10
. Fiat 500. This buggy has the "cute" factor wrapped-up. It should come equipped with demi tasse cup holders it's so Euro. Not only will the Fiat 500 out perform Facebook and Twitter for social networking, it should be a blast to drive and highly economical.
9.
Chevy Camaro
/
Dodge Challenger
. I had to give these two yellow muscle car do-overs a tie. They are both stunning, modern interpretations of American muscle that I fixated over as a kid. Yes, I want to be 13 again.
8.
Mitsubishi Lancer Evo
. How could this rally-inspired pocket rocket not get the juices flowing? Say no more.
7.
Mustang GT Convertible
. Imagine listening to the GT's awesome exhaust note in an open cockpit. If there is a heaven, on a sunny day this could be it.
6.
Ford Transit Connect. Okay, I haven't lost my marbles—well not completely. The Transit Connect is an awesome shell to convert into the most incredible recreational vehicle that has come along since the VW Vanagon. Use your imagination.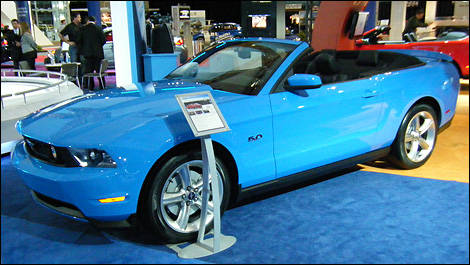 Photo: Rob Rothwell/Auto123.com