In 2006, Volkswagen was about to launch the fifth-generation Golf in North America. Hit by nostalgia, however, they decided to revive the Rabbit nameplate, hoping that it would attract some extra attention. After just three years, VW's compact hatchback will be renamed the Golf yet again, as the car gets an extensive makeover.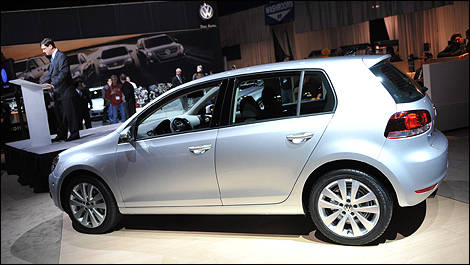 2010 Volkswagen Golf
The Gen-VI Golf gets redesigned bodywork and a new interior, although the car's dimensions are virtually unchanged. Power will come from the company's 2.5-litre inline-5, which delivers 170 horsepower and 177 lb-ft of torque, and the new TDI Clean Diesel 2.0-litre engine that produces 140 hp and 235 lb-ft. The GTI hot-hatch will keep its 200-hp, 2.0-litre TSI inline-4.
VW also announced a 2010 Golf Wagon that will make its way to Canada next spring and will replace the Jetta Wagon in the brand's product line-up. It too will be offered with the 2.5-litre inline-5 and TDI Clean Diesel powertrains.
Also on display will be the new
Touareg 2 TDI
with its 3.0-litre turbodiesel V6 that generates 221 hp and 407 lb-ft of torque.
The Golf will be on sale this fall, while the Touareg TDI Clean Diesel will be available this spring.
photo:
Matthieu Lambert
2009 Volkswagen gti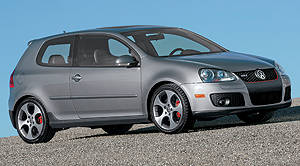 2009 Volkswagen Eos