The Corolla returns for 2011 with a mild mid-cycle refresh, which includes revised headlights and grille, taillights, bumpers and trunk lid. The 16-inch alloy wheels for the LE and S trims get a new design, and new paint colours will be also be offered.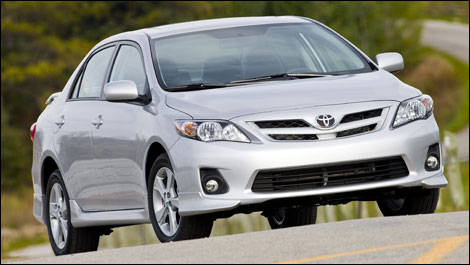 2011 Toyota Corolla (Photo: Toyota Canada)
Inside, the
2011 Corolla
benefits from a new steering wheel, sound system and instrument panel. In addition, all Corollas now come with standard traction and stability control systems, which were previously optional on base CE models.
Base price for the new Corolla is $15,450, ten bucks less than the 2010 model.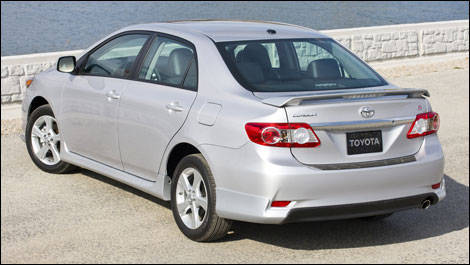 2011 Toyota Corolla (Photo: Toyota Canada)
The 2011 Matrix now gets wheel-mounted controls on all models, while cruise control is included in all-wheel drive versions. The XRS edition of the Matrix also boats redesign styling cues, and new option packages are now available throughout the model line-up.
Like the Corolla, the Matrix now includes traction and stability controls systems on all trims. The Matrix's MSRP is now $16,715, up fifty bucks from the 2010 version.