The U.S. National Highway Traffic Safety Administration (NHTSA) is taking a closer at some 360,000 Nissan Versa, Versa sedan and Versa Note models from 2012-2014 after four complaints that the tunnel carpet cover trim panel had trapped the edge of the driver's shoe, interfering with their ability to reduce acceleration and apply the brakes.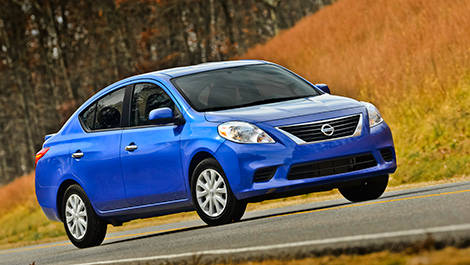 Photo: Nissan
This preliminary investigation will help determine whether a recall is necessary or not.
"We've just been made of aware of it and we will be cooperating fully with that investigation," a Nissan spokesman told Automotive News.
We'll keep you updated as new information is released.
Source: Automotive News