Korean automaker Kia has launched two recall campaigns over issues that result in vehicle fires.
Around 378,000 2012-to-2016 Kia Soul models equipped with the 1.6L 4-cylinder engine could see their catalytic converter fail due to high exhaust gas temperatures. The problem has been linked to possible failure of the connecting rod, which could then pierce the engine bloc, allowing oil to spill onto hot components of the exhaust system.
The Center for Auto Safety, a consumer-protection organization, last year asked the NHTSA (National Highway Traffic Safety Administration) to investigate instances of vehicle fires not provoked by a road accident. U.S. government data identified some 120 such cases.
Kia says it is taking measure to address the situation, offering a software update that it says will prevent overheating of the catalytic converter. The company provided no indication as to whether this update would affect the powertrain's performance specs.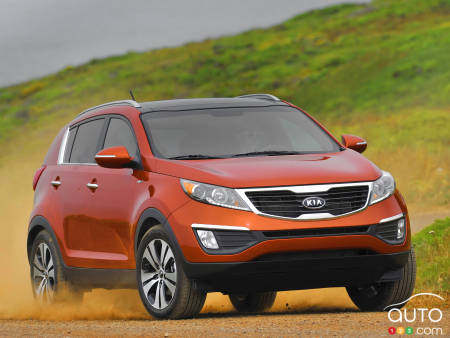 Second campaign
The manufacturer identified another issue that has led to a separate recall of 156,000 Kia Sportage models from the 2011 and 2012 model years and Hyundai Tucsons from the 2011-to-213 model years. In that case, a potential oil pan leak could result in engine damage due to lack of oil.
"A damaged engine can increase the risk of a fire or it can cause an engine stall, increasing the risk of a crash."

- Kia recall statement
For its part, the Highway Data Loss Institute, which collects insurance claim data for each make and model, is saying that more Hyundai and Kia models show a higher-than-normal rate of claims arising from vehicle fires.