Pros and Cons
Pros
It's always better when there are more -- passengers, that is. This is especially true onboard an Aston Martin. The immediately recognizable four-seat Rapide is the successor to the Lagonda that was first introduced in the mid-'70s.
The operative word is exclusivity. With no more than 2,000 built in one year, and the possibility that these number will drop well below 1,000 units, the odds of crossing another Rapide on your daily commute is very remote. As well, its styling will never go out of style and no one will ever question your choice.
Cons
The Brits, like the Italians, are known for creating beautiful "things" but not reliable "things" that don't always do what they're supposed to, like start. For that, consider a German like a Porsche.


Price
Is that of the average Canadian house. The 2013 Aston Martin Rapide and Rapide S are truly fully customizable cars.
Fuel Economy
The tank holds 90.5 litres of fuel. Fuel consumption is rated a 21.4L city/10.1L highway per 100 km.

Improvements and changes
In total, eight body panels were redesigned, including the bonnet. The new engine sits 19 mm lower in the chassis, and as such, required some surrounding physical adjustments. Another new feature is the rear integrated spoiler which flips up and smooths exterior airflow.
Exterior styling
The 2013 Aston Martin Rapide hit showroom floors as a 2010 car, and for the 2013 model year has received a tasteful facelift that, in part, was necessary because of the arrival of the all-new AM11 V12 engine.
Regardless of the angle, the Rapide strikes a chord with those who love and appreciate beautiful things.
Inside
The cabin is slathered in the finest Bridge of Weir hides, real glass and carbon fiber. It is wonderful, well-crafted, and assembled with precision.
Powertrain
The Aston Martin Rapide S is driven by a powerful 6.0L V12. This all-new AM11 engine provides this Aston Martin with 550 hp and 457 lb-ft of torque. The only available transmission is a rear mid-mounted "Touchtronic 2" 6-speed automatic transaxle with a limited slip differential.
This all-alloy quad overhead cam, 48-valve, front mid-mounted engine uses CNC-machined combustion chambers and hollow camshafts; techie bits lifted directly from their GT race car program. Its power is sufficient to catapult the near 2,000 kg (4,400 lb) car to 100 km/h in as little as 4.9 seconds.
Safety
All manners of airbags and electronic nannies are standard on the 2013 Aston Martin Rapide.

Comparables
Porsche Panamera
, Bentley Continental Flying Spur,
Audi S8
,
Jaguar XJ
, Maserati Quattroporte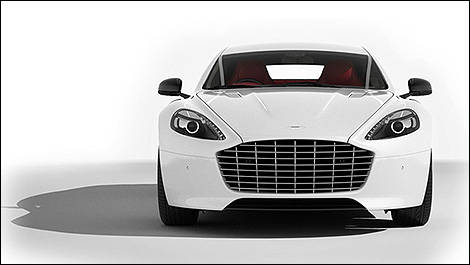 Photo: Aston Martin
2013 Aston Martin Rapide S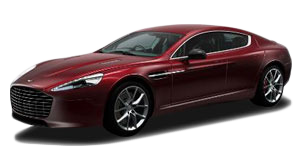 2013 Aston Martin Rapide S