Pros and Cons
Pros
The 2013 Lotus Evora is Lotus' poshest ride. As their only 2+2 seater (optionally), this is the Lotus to get if you need to occasionally carry more than one passenger. Its dynamic styling and sheer rarity make it novel and an interesting alternative is its price range.
Cons
The Lotus Evora puts aside some of Lotus' best known and most revered attributes such as a low weight and lightning–fast, agile driving dynamics.
Price of the 2013 Lotus Evora
Base price for the 2013 Lotus Evora starts at just under $80,000.
2013 Lotus Evora Exterior styling
The Evora is special. Not quite a typical Lotus by its looks, it nonetheless has a smashing body-shell that makes heads turn.
The Lotus Evora's sleek styling begins with ddistinctive Bi-Xenon headlamps and is capped off by an incorporated boot spoiler. Between the two, a number of different wheel combinations can be selected and they vary in size from 18¨and 20¨in size and in shades from silver to black.
There are numerous exterior colours to choose from: British Racing Green is one shade that cannot be ignored.
The Lotus Evora S is differentiated by a rear diffuser and exhaust finishers. The Sport Racer version is available only in Aspen White, Carbon Grey, Nightfall Blue, and Ardent Red, as well as with gloss-black wheels.
Inside the 2013 Lotus Evora

The cabin is slathered in the fine leather or combined with SuedeTex. There are seven different leather colours to choose from, and all manners of arrangements are draped over high-back Recaro sport seats.
Most of the Lotus Evora's commands are simple and are presented with a dose of special attention such as machined aluminum knobs.
Cargo capacity
The Lotus Evora's rear boot is large enough to hold a soft golf bag. The standard 2+0 cabin features a fair amount of room for other bags.
2013 Lotus Evora Powertrain
The Lotus Evora is powered by a Toyota sourced 3.5L V6. This engine provides the Evora with 276 hp and 258 lb-ft of torque. The S gains a Harrop HTV 1320 supercharger with Eaton TVS technology and is good for 345 hp and 295 lb-ft of torque.
The available transmissions are an Intelligent Precision Shift (IPS) 6-speed automatic or a 6-speed manual gearbox with electronic differential lock.
Top speed ranges from 262 to 286 km/h. Its power is sufficient to catapult the car to 100 km/h in as little as 5 seconds. The S crosses the tonne in 4.6 seconds.
Safety
All manners of airbags and electronic nannies are standard on the 2013 Lotus Evora.
Comparing the 2013 Lotus Evora
Porsche Cayman
,
Audi S5
,
Jaguar F-Type S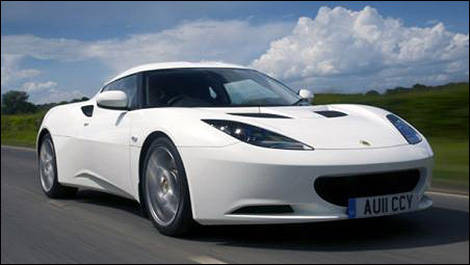 Photo: Lotus
2013 Lotus Evora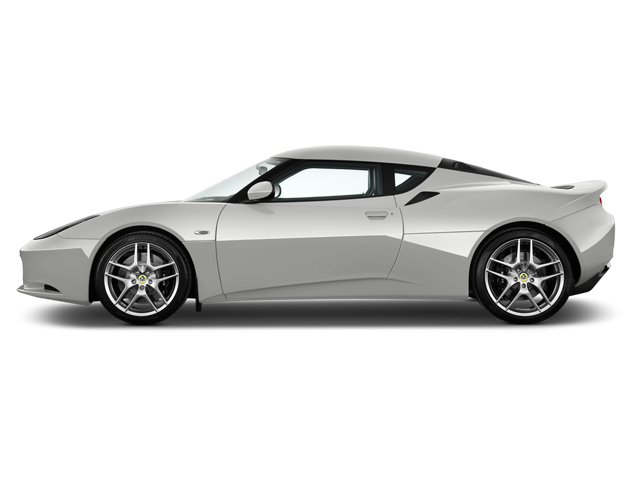 2013 Porsche Boxster S