Pros and Cons
Pros
The
2013 Maserati GranTurismo
and GranCabrio are the least expensive Italian exotic cars we can currently buy in North America.
The trident that adorns the car's impressive grille is a sign of sophistication and excellent taste. This Italian luxury sport coupe and convertible are symbols of worldly elegance and are now available with AWD, a sign that it is now ripe for the world market at large.
Cons
Reliability issues are a given with these high-priced exotic Italian cars.

Price
Base price for both the 2013 Maserati GranTurismo and GranCabrio starts in the vicinity of $130,000.
2013 Maserati Gran Turismo / GranCabrio Exterior styling
The Maserati GranTurismo and GranCabrio are all about styling from the large oval radiator grille and handsome LED headlamps, straight through to the car's muscular curves. Both cars feature standard 20" wheels, promising power to go along with Italian elegance.
The famous three air vents located between the front door and wheel are always present.
The MC Stradale is all about race-inspired luxury. Adorned spoilers and skirts lower the car's stance and aid in cooling the brakes, and delivering extra downforce. The rear bumper harbours the centre-mounted tailpipes and a tasteful spoiler tops the trunk lid.
The GranCabrio's soft top stores away in 28 seconds, revealing a gorgeous and luxurious interior expected from the likes of Maserati.
Inside the 2013 Maserati Gran Turismo / GranCabrio
The cabin is slathered in the finest leathers. Alcantara finds itself in some areas depending on trims and selected options.
The standard four-seater configuration is as comfortable as it is luxurious, and well-appointed. It is highly customizable through a number of different colour combinations.
As an exotic, the GranTurismo and GranCabrio feature every desirable option and piece of technology. The car's ergonomics are graceful and functional.
The MC Stradale features numerous alcantara inserts on seats, door cards, and steering wheel. The instruments are race-inspired and carbon fibre touches are also found throughout the cabin.
Cargo capacity
The 2013 Maserati Quattroporte boot has a useable volume of 260 litres. The GranCabrio drops to 260 litres.
Powertrain
The Maserati GranTurismo Sport is powered by a 4.7L V8. This engine provides the car with 460hp and 384 lb-ft (520 Nm) of torque. The tonne is reached in as little as 4.7 seconds. The GrandCabrio uses this same powertrain.
The lighter Maserati GranTurismo MC Stradale is powered by the same 460 hp 4.7L V8. The tonne is reached in as little 4.5 seconds.
In both cases, the GrandCabrio requires a little more than a third of a second to reach the 100 km/h mark.
Both engines are mated to a 6-speed auto-adaptive automatic gearbox.
Safety
All manners of airbags and electronic nannies are standard on both the 2013 Maserati GranTurismo and GranCabrio.
Comparing the 2013 Maserati Gran Turismo / GranCabrio
Porsche 911
,
Audi R8
,
Jaguar XK
,
Aston Martin DB9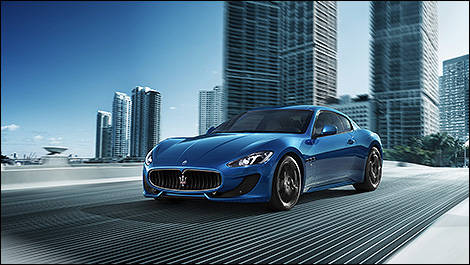 2013 Maserati GranTurismo Sport (Photo: Maserati)
2013 Honda Fit Sport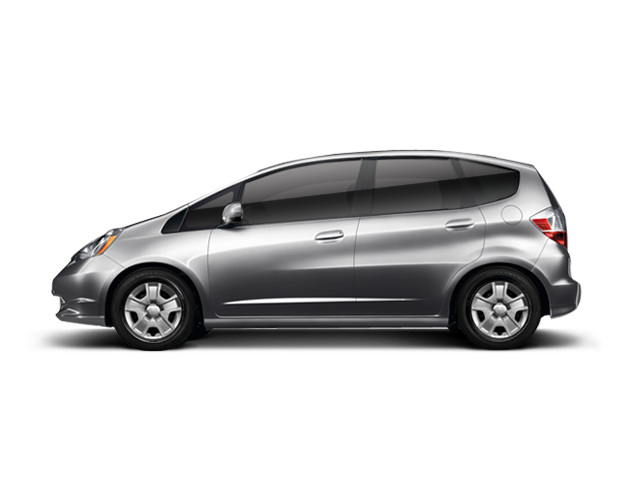 2013 Maserati GranTurismo MC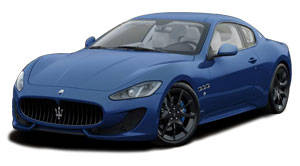 2013 Maserati GranTurismo MC