Rudolf Diesel invented the compression-ignition engine almost 125 years ago. The full potential of this technology continues to elude engineers, although they've never been closer.
A large number of manufacturers dabbled in diesel over the last few decades, though few have taken this source of energy as far as Audi. The luxury brand, under the Volkswagen Auto Group umbrella, dove headfirst into diesel 25 years ago with their first production TDI-equipped car, the 1989 Audi 100. At the time, the 2.5L 5-cylinder mill developed 120hp and 195 lb-ft of torque. The engine featured turbocharging and direct injection.
The progress of diesel over the last 25 years has been staggering. From the aforementioned 100, engines grew in all regards relative to proficiency. Variable turbine geometry raised and flattened the torque curve making the whole of the driving experience more interesting. Common rail injection and cooled exhaust gases came next as did high-pressure injection (1350 bar injection pressure in the 1999 3.3L V8 TDI).
Audi got a little silly afterward, toying with the idea of mad power from their diesel mills. Enter the 500-horsepower and 1,000 Nm (738 lb-ft) of torque from a 6.0L V12 TDI introduced in 2008. I actually sampled the engine in a period Q7. Mental.
From then on, Audi went into racing with their TDI technology with the results we all know. They've also right-sized their engine offerings to match their products.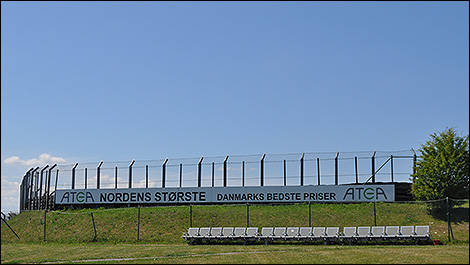 Photo: Mathieu St-Pierre
Diesel, on the grand scale
The development of the TDI engine and its surrounding technology was brought on by the desire to lower fleet fuel consumption and to increase efficiency -- essentially to get more out of every drop of fuel.
To date, Audi has sold over 7.5 million cars shod with TDI mills. In 2013 alone, the four-ring brand delivered 600,000 TDI units worldwide. This is a clear indication that demand for this clean and efficient technology is on the rise. As a very important FYI, Audi owns a 40% share of all diesel powertrains sold in Europe. It is in fact the largest share and reach of any other manufacturer in the world.
Audi, altruistic to a fault or so it would seem, has the planet's well-being on its mind given the vast amount of financial resources it poured into developing green alternative solutions. Thankfully, many other carmakers are doing the same.
Today, there are 1 billion cars on the road. According to experts, that number is expected to increase to 3 billion cars by 2030. Factor in CO2 regulations that state that by 2020, manufacturer fleet averages must be 95 grams of C02 per kilometer and car manufacturers have a crap-load of work on their hands.
Audi's on the case.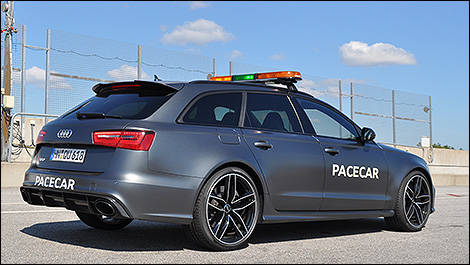 Photo: Mathieu St-Pierre
Diesel is part of every solution
Compression-ignition engines are part of a large-scale strategy that Audi's forged out of the need to diversify energy sources for present and future automotive needs. Besides diesel, Audi's onslaught of solutions and alternatives includes the e-tron and
g-tron
technologies which both have enormous amounts of merit.
As traffic density continues to increase, Audi's plan is to right-size powertrains for each application. For example, the A4 sports a 2.0 TDI, the A6 and A7 get a 3.0 TDI and the flagship A8, a 4.2 TDI V8 with turbos and gobs of power. As a measure to keep efficiency and performance in line with the brand's image, Audi's also making more powerful iterations of the engines available. For example, the 3.0 TDI in the Competition edition A7 generates 346 horsepower and Everest-like amounts of torque.
Audi's TDI solution is all encompassing, as you can tell. On top of the miserly fuel numbers, the cars will remain just as engaging to drive as was demonstrated by my time behind the wheel of an
A4 Avant TDI Ultra
.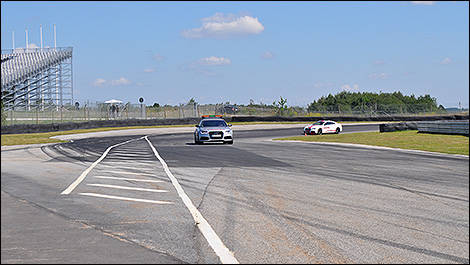 Photo: Mathieu St-Pierre
Ultra modularity
Modularity is key in creating many options and alternatives at reasonable costs. Volkswagen Group's modular diesel engine platform (MDB) is designed to combine electric motors with combustion engines, including TDI units. Audi's
e-tron
family is rapidly growing and we will soon come face-to-face with the A3 e-tron in showrooms. This hybrid technology will eventually be mated to a TDI and then we'll be talking serious talk.
The Ultra designation signifies that the powerplant located under the bonnet is engineered for the lowest fuel consumption and for maximum efficiency. Currently, Audi offers 23 Ultra models in the A3, A4, A5, A6, and A7. Of the lot, 15 are equipped with TDI engines that consume an average of 3.2L to 4.9L/100km (48 to 73.5 US mpg).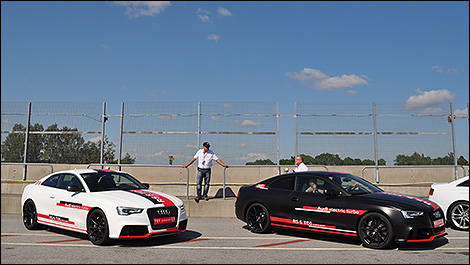 Photo: Mathieu St-Pierre
Electric turbocharging
One of the many tricks up Audi's sleeve is the electric biturbo technology. The exhaust turbocharger works together with a supplemental, electric-powered compressor. This compressor uses a small electric motor, instead of a turbine wheel, to accelerate airflow. As such, it eliminates all lag under throttle at low engine speeds. Throttle response is thus spontaneous. The compressor wheel is bypassed under normal engine operation.
Diesel in the future
What's most impressive is that diesel technology continues to evolve and, when combined to Audi's plan of blending through modularity all of its technologies, I see no need to fear the coming of all the more demanding and stringent emissions laws.
Through my road tests of the A3 e-tron and A4 TDI Ultra, driving pleasure and performance remain. The only "loss" is in the environmental footprint I leave behind.