Mitsubishi introduced the next-generation 2014 Outlander today at the Los Angeles Auto Show, offering a fresh new design, both inside and out, as well as high-quality cabin materials, superior ergonomics, comfort and quality.
Lighter than its predecessor by nearly 200 pounds, the 2014 Mitsubishi Outlander is also more fuel-efficient, the company promises (fuel consumption ratings have yet to be posted). The base model gets a 2.4L four-cylinder engine with a CVT, while the up-level GT uses a 3.0L V6 mated to an automatic transmission.
Alongside the 2014 Mitsubishi Outlander at the Los Angeles Auto Show is the 2013 Outlander Sport (RVR) Limited Edition that commemorates the 30th anniversary of Mitsubishi Motors entering the North American marketplace.
Pricing will be announced at a later date.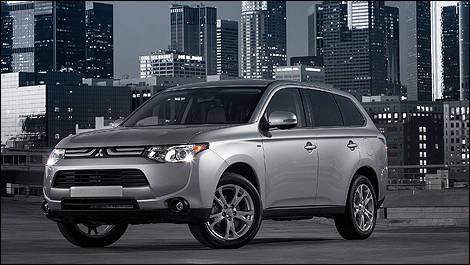 Photo: Mitsubishi