Pros:
The 2014 Subaru Impreza has an edge in any weather in the form of standard all-wheel drive. A small engine/CVT combo helps it achieve high fuel economy. And two different body styles are available including a 4-door sedan and 5-door hatchback.

Cons:
While efficient, the CVT doesn't exactly boost the fun factor behind the wheel. Plus, more powerful alternatives exist out there. The interior has a stern look and feel.
2014 Subaru Impreza Price:
Subaru offers four sedan models -- ranging from $19,995 to $26,895 -- and four 5-door models -- from $20,895 to $27,795.
2014 Subaru Impreza Fuel Economy:
Expect 5.9L/100km on the highway and 8.3L/100km in the city with the manual transmission, or 5.5/7.5L/100km with the optional CVT. This makes the Impreza the most fuel-efficient AWD car in Canada.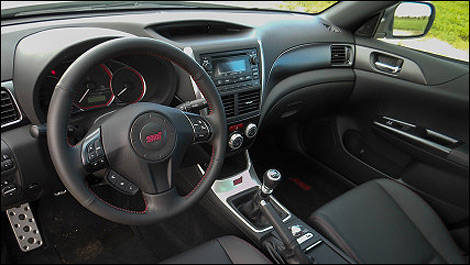 Photo: Subaru
Improvements and Changes:
Not much beyond new body colour options.
2014 Subaru Impreza Powertrain:
The base 2.0L horizontally opposed 4-cylinder engine produces 148 horsepower and 145 lb-ft of torque through a 5-speed manual gearbox or a CVT.
Cargo Capacity:
The sedan's trunk can haul just 340 litres of cargo. In the hatchback, there are 638 litres at your disposal -- 1,485 litres when you fold the rear seats.
Safety:
The 2014 Subaru Impreza comes standard with six airbags, ABS, brake assist, electronic brake force distribution, brake override, stability and traction control, and hill-start assist.
Comparing the 2014 Subaru Impreza:
Standard all-wheel drive mainly sets the Impreza apart from other compact cars such as the Chevrolet Cruze, Dodge Dart, Ford Focus, Kia Forte, Hyundai Elantra, Mitsubishi Lancer, Mazda3, Nissan Sentra, Toyota Corolla/Matrix, and Volkswagen Jetta/Golf.