Did you like our 2017 Montreal Auto Show photo gallery? Want more? Then you've come to the right place! Here's another selection of models that caught our attention…
At the Alfa Romeo stand, sitting next to the all-new Giulia, the sporty 4C has visitors dreaming about open-top motoring and fun times on the track.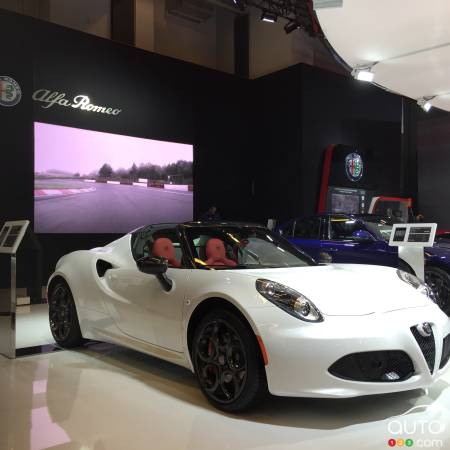 Did you know that Bentley now has its own SUV? It's called Bentayga, and we even took it for a spin!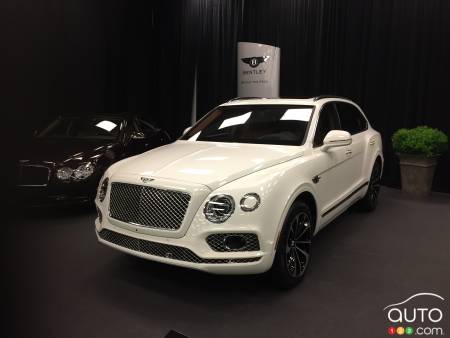 Among the many new models on display by Chevrolet, you'll find this 455-horsepower Camaro SS 1LE as well as a Corvette equipped with genuine Chevrolet Accessories hinting at all the customization options for the car.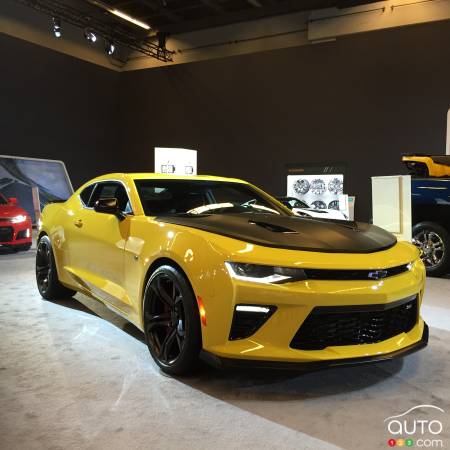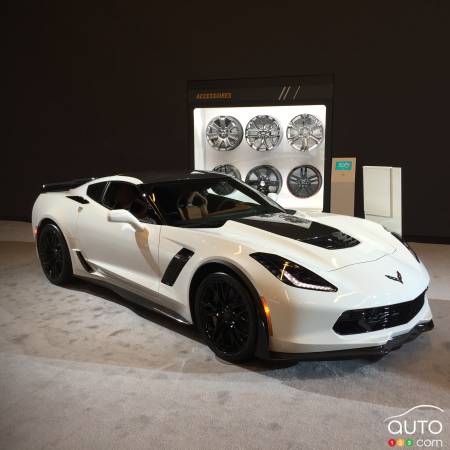 Speaking of big, bad sports coupes, FCA brought a 2017 Dodge Challenger T/A 392, a throwback to Trans-Am race cars of the 1970s and the hot-rod craze.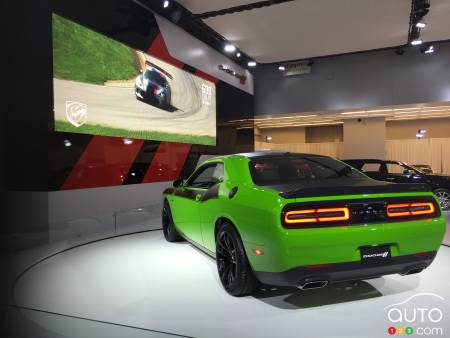 Ford's Super Duty trucks are new for 2017. Here is an F-350 that makes sure we don't forget about the sales domination of the Blue Oval. Check out our First Drive review.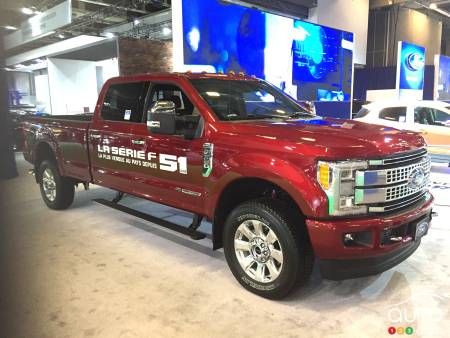 Also at the Ford booth, fans of the Montreal Canadiens will love this specially tailored Ford Focus. #megafanford.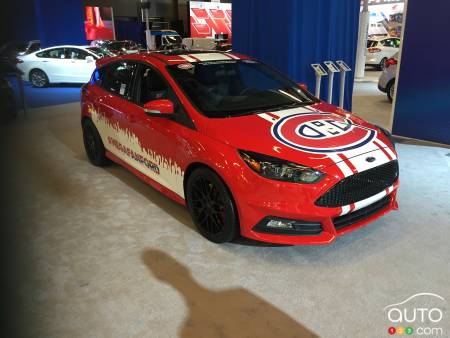 The all-new Hyundai IONIQ is the first and only vehicle in the world to offer three distinct electrified powertrains―hybrid, plug-in hybrid, electric―on a single platform. It will go on sale in Canada sometime in the next few months.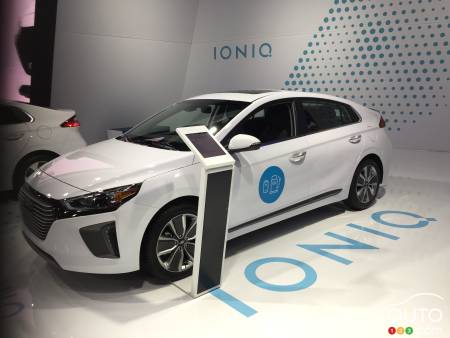 The F-Type SVR, the pinnacle of performance at Jaguar with a 575-horsepower V8 engine, looks quite attractive in Ultra Blue, a colour that's unique to this trim level.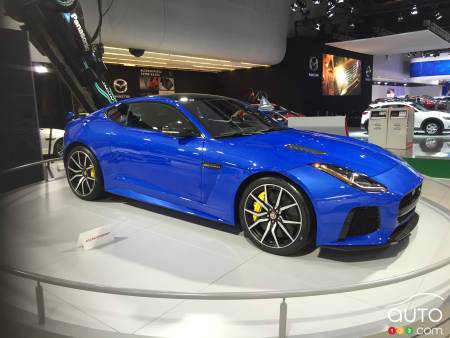 Land Rover's new Discovery Sport compact luxury SUV targets small families and couples with an active lifestyle, while the Range Rover Evoque Convertible is truly one of kind.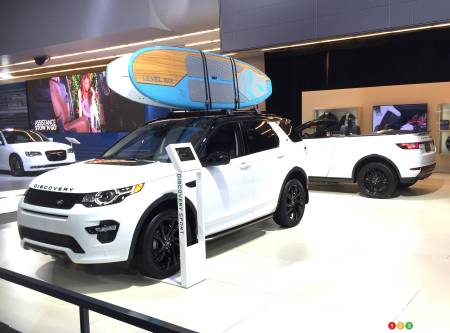 If you like Porsche's Lava Orange paint on the 911 GT3, here's your chance to admire it on the 718 Boxster!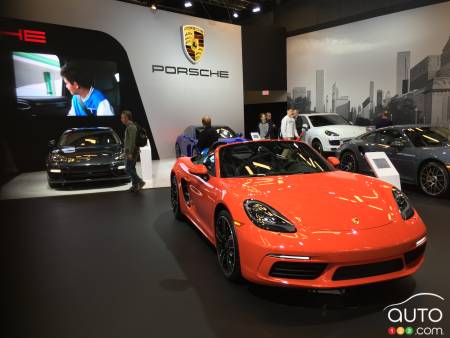 Finally, Toyota is showcasing a pair of cars with completely different aspirations in Montreal: The COMS is a single-passenger city car with an EV range of about 50 kilometres, while the TS0 is a hybrid-powered, FIA-sanctioned endurance race car.