Auto123.com will be crowning winners of the 2018 Auto123.com Awards for best vehicles of the year on November 22 in Toronto. We've already unveiled the three finalists in each of the 17 categories; today we look in more detail at the Luxury Compact Car category.
Audi S5 Sportback
It bridges the gap between sedans and SUVs marvellously well. The Audi S5 Sportback is a beguiling alternative to the seemingly endless number of utility models offered on the market today. The car is based on the A5 coupe, and the addition of the practical rear hatchback and two additional doors ties in very nicely with its proportions, even making it more muscular. The S5 Sportback's 3.0L V6 turbo engine runs in conjunction with an 8-speed automatic transmission and quattro all-wheel drive. Add in a highly customizable luxury interior and available LCD display screen and you're in automotive heaven! More details on the S5 Sportback.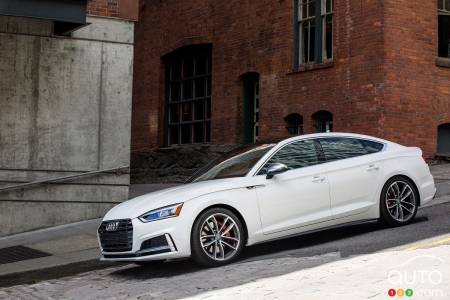 Alfa Romeo Giulia
On top of its chic Italian design, the Giulia offers truly outstanding performance. Standard equipment is highly luxurious, the technology is cutting-edge and the driving dynamics are passion-inspiring. You'll love its 2.0L turbo engine and 8-speed automatic gearbox available with manual paddle shifters on the steering wheel. This is a high-performance car offered in a highly attractive package. More details on the Giulia.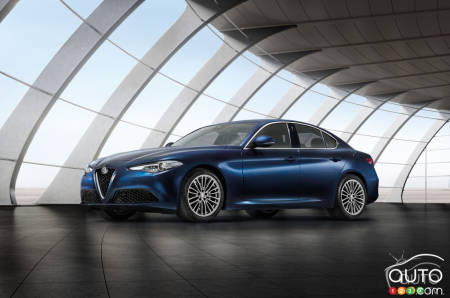 MINI Countryman
The unique MINI styling is immediately apparent in the Countryman, which offers an exhilarating driving experience and downright stunning performance. Like its rivals, the Countryman is available with optional all-wheel drive. Its spacious interior means occupants of both rows of seats enjoy premium comfort. This entry-level luxury car is also highly original, and will appeal to a specific market segment. Great road handling, precise and responsive steering, available TwinPower Turbo 4-cylinder engine and particularly seductive exhaust sound thanks to two oversized tips. More details on the Countryman.