While several of the big auto manufacturers are chopping at their small car lineups, Mazda is presenting a new generation of its Mazda3 compact car. Since its introduction in 2003, the Mazda3 has sold over 6 million units around the world. We had a date to meet the totally revised next-gen sedan at a special event tied in with the Los Angeles Auto Show.
The styling of the Mazda3 is clearly now more high-end. The car sits on a new-generation SKYACTIV chassis that is stiffer than its predecessor and offers a driving experience that Mazda promises is more "natural".
No fewer than three engines
Buyers will be spoiled with choice when it comes to the mechanics of the 2019 Mazda3. The default engines are new SKYACTIV-G 2.0L and 2.5L 4-cylinder gas engines; the third option is a 2.0L SKYACTIV-X engine.
According to Mazda we can expect improved initial response, increased torque and a wider power band. The new powertrain is assisted by an also-new intelligent M Hybrid system from Mazda, which serves to optimize fuel economy. The 2.0L SKYACTIV-X engine delivers 176 hp, while the 2.5L engine generates 186 hp and offers up 186 lb-ft of torque.
Four-wheel drive!
Also available for the 2019 Mazda3 is a four-wheel-drive system, a first for the model. Mazda has included a system that detects "vertical charge to the four wheels" and works conjointly with the GVC Plus vector control system to control torque distribution between the front and rear wheels.
Th driver's instrument screen, the gauges and the 8.8-inch central screen have all been redesigned to simplify and streamline the way data is displayed. From what we saw during the presentation in Los Angeles, overall quality is notably higher, both in terms of the materials used and of the visual presentation.
The regular models of the 2019 Mazda3 will be offered with 6-speed manual or 6-speed automatic transmissions, starting early in 2019. The four-wheel drive model will follow in the spring or early summer, and the version with the SKYACTIV-X engine will be made available towards the end of 2019, as a 2020 model.
No pricing has been announced for the moment, but well be keeping you updated on that front, of course.
2019 Mazda 3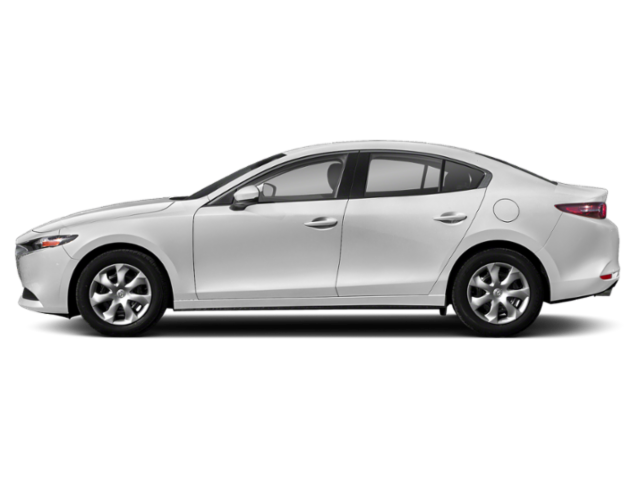 2019 Mazda 3