The Consumer Electronics Show, held annually in Las Vegas in the month of January, is no longer just a showcase for new technologies; it's also where some manufacturers choose to reveal their latest tech-laden new models.
One of those models this year is the next generation of the Mercedes-Benz CLA, scheduled to arrive at dealerships towards the end of this year as a 2020 model.
The new CLA, in many ways a shrunken version of the CLs in terms of its styling, does get a little longer and wider than before (two inches are gained in both directions). This means more interior space, and an exterior shape that makes the car look more firmly anchored to the ground. The effect is of a more menacing car.
Photo gallery of the 2020 Mercedes-Benz CLA 250 Coupe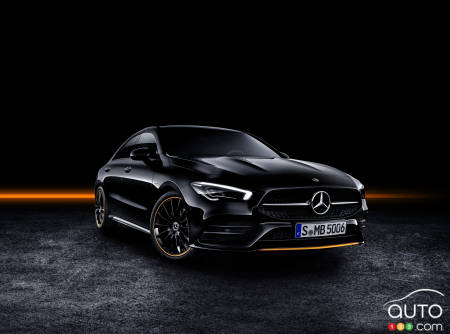 The interior is a near-copy of what you find in the new A Class, set to debut imminently in North America. The dashboard consists of two 7-inch touchscreens – one for data, the other for the multimedia functions, though buyers will also have the option to go with one single, 10.25-inch screen.
As for the multimedia system, the 2020 CLA gets the latest version of the Mercedes-Benz User Experience (MBUX) system. New functions incorporated in this system include gesture recognition, similar to what BMW has been including for the past few years in its upper-range models. There's also enhanced reality for the navigation and the ability of the system to respond to a variety of questions Siri- or Alexa-style.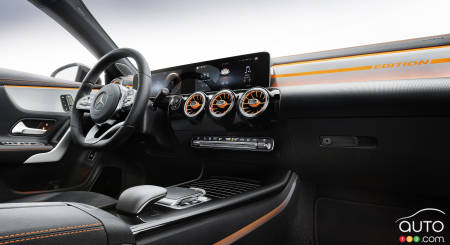 The technologies being added to the next-gen CLA don't end with the multimedia system either. For example a number cutting-edge drive assist systems have been includes. In a first for the model, drivers will have access to a semi-autonomous drive mode applicable in certain situations; this makes use of adaptive cruise control, active lane maintenance control, blind spot and rear transversal traffic monitors and emergency automatic braking.
For the moment only one version will be offered; the CLA250 will be powered by 221-hp 4-cylinder engine delivering 258 lb-ft of torque, working in conjunction with a dual-clutch 7-speed automatic transmission. The model can be had with either front-wheel drive or the 4MATIC all-wheel drive system.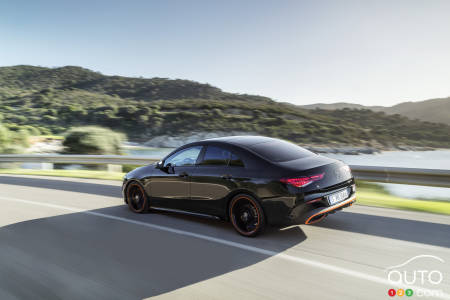 The German automaker's AMG division will eventually bring its CLA35 and CLA45 editions into the game as well. These versions will run on a reworked 4-cylinder unit and offer 300 and 400 hp, respectively.
As for pricing, we'll have to wait for that. The 2019 version of the CLA carried a starting price tag of $35,700, not including those onerous transport and prep fees (set at $1,995 by Mercedes-Benz Canada).