Among Canadian auto shows, the events held in Montreal and Toronto tend to grab most of the attention as they're held very early in the year. But there are other auto show held across the country later on in the calendar, which sometimes don't get the attention they deserve.
Depending on the region a show is taking place in, Canadian divisions of the big auto manufacturers do sometimes present interesting products at these other events.
A perfect case in point is Toyota at the 2019 Edmonton Motorshow. The big draw there this year is the new and improved 2020 Toyota Tacoma, making its Canadian debut.
or the 2020 model-year nearly all version of the model will sport a new front grille and new wheels. Inside, the driver's seat is also new and 10-way power-adjustable. The multimedia system finally includes both Apple CarPlay and Android Auto compatibility, along with Amazon Alexa.
And, as per the new norm with new Toyota products, all 2020 Tacomas also get the Toyota Safety Sense P suite of safety and drive assist systems.
TRD Pro
One Tacoma version is getting a more substantial makeover than the others, however, and that would be the most muscular member of the family, the TRD Pro. For 2020 this version benefits from a number of changes to give it more modern appeal. It starts with LED sequential daytime running lights, 16-inch alloy wheels and new Rigid Industries fog lights. A new panoramic view monitor and a multi-terrain monitor add a high-tech element to off-road driving and help maximise visibility for the driver. For instance it's possible to see the ground in front of the vehicle to help with driving safely over obstacles.
For the rest, the suspension has been revised and the product offering includes a new military-inspired colour, exclusive to the TRD Pro version.
No question this is a substantially improved Toyota Tacoma that the manufacturer will deliver to dealerships for 2020. With competition growing more fearsome by the month in the segment, Toyota could no longer afford to rest on its laurels with its popular mid-size truck. If you're in the Edmonton region, check it out up close!
2020 Toyota Tacoma TRD Pro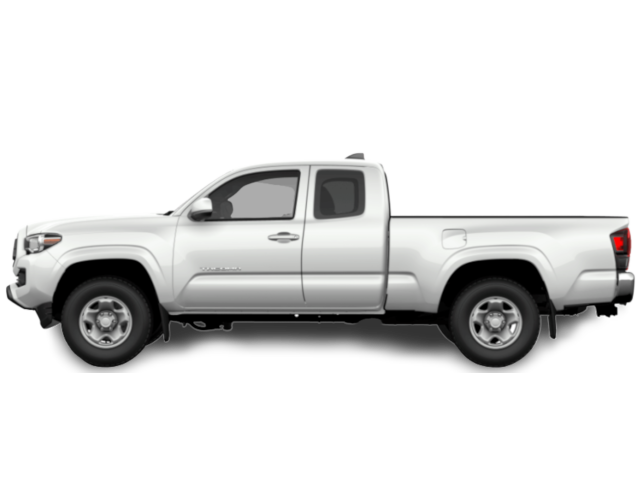 2020 Toyota Tacoma TRD Pro