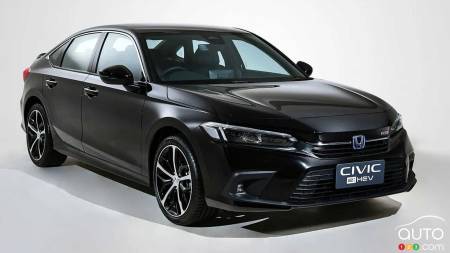 • Honda has shared more details on the 2024 Civic Hybrid.
• It's expected to feature a 2.0L 4-cylinder engine (rated at 181 hp and 232 lb-ft of torque elsewhere in the world).
• 2025 was the last model-year Honda offered a Civic hybrid in Canada.
News of the return of the hybrid version of the Honda Civic, last offered in 2015 here, was announced in the spring of 2022. Honda has confirmed that North America will get the model as well; however, it was unclear what powertrain Honda had in mind for the model.
This week, Honda shared a few more details about this variant, which will be produced in both sedan and hatchback formats.
Browse cars for sale available near you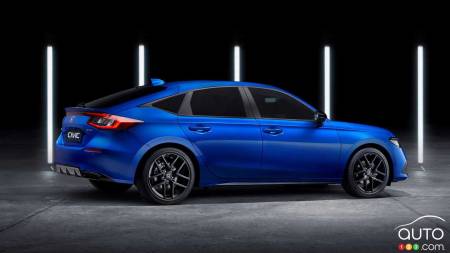 Honda is going slowly when it comes to electrification, setting its target to be all-electric for 2040. From now until then, the transition will go include the offering of several partially electrified models. The Civic Hybrid is an addition to the lineup, not a replacement for existing variants. In fact, it could be seen as the spiritual successor to the Insight, which the brand recently sacrificed.
Mechanically, nothing has been confirmed for our market. Elsewhere in the world, where the model is being offered this year, we find a 2.0L naturally aspirated 4-cylinder engine. Combined with the electrical input it receives, output is rated at 181 hp and 232 lb-ft of torque. It is possible that this will be revised downward slightly for our market; it remains to be seen.
The introduction of a hybrid powertrain to the Civic family is part of Honda's plan to retain younger buyers. We'll know more about this variant later this year when it's officially unveiled.