An automotive brand's past can serve as a gold mine for a manufacturer. Ask Ford where it would be today if not for its Mustang, for example. Almost inexplicably, some automakers neglect their own history and allow the models that made their renown to simply disappear from their catalogues.
It seemed like this was the case at Alfa Romeo and its defunct 8C and GTV, or Gran Turismo Veloce.
The first was produced between 2007 and 2010. The 8C stood out for its extraordinary styling, its performance capabilities… and the incredible sound produced by its mechanics.
How incredible? To give an example, well-known Montreal electronics retailer KébecSon used the 8C's engine roar to demonstrate the kick-ass bonafides of the Canton speakers it sold.
Incredible enough to make the hair on your arms stand up, you might say.
Now, it appears the 8C will live again. The promise was part of the notable series of presentations made by FCA (Fiat Chrysler Automobiles) on Friday, led by outgoing CEO Sergio Marchionne. Five-year plans were divulged for most of the company's banners, and Alfa Romeo will be getting particular attention.
The new 8C that will return after a decade's absence will have an output of at least 700 hp and operate on a partially electrified powertrain. The front axle will benefit from electric power and work in concert with a centrally-placed twin-turbo engine, in contrast with the old 8C with its front-placed engine. The car's single-shell structure will be made of carbon-fibre. FCA is promising 0-100 km/h acceleration in less than three seconds.
The 8C is expected to be ready for market by 2022 at the latest.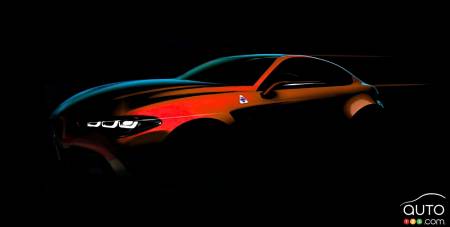 FCA also plans to resuscitate the Italian brand's Gran Turismo Veloce, or GTV. That model was last produced in 2006, but its history goes back much further in time, to the late 1960s and into the heart of the 1970s. The GTV letters were oftenr used to designate sportier variants of models like the Giulia, the 1750 and the Alfetta.
The future GTV will get all-wheel drive, have even weight distribution, deliver more then 600 hp and be able to accommodate four occupants. It too will be partially electric (details TBA), and be fitted with a torque vectoring system.
For the moment, this is all we know about the reborn Alfa Romeos. There will be more details to come as we learn more about FCA's ambitious plans.