The Geneva Motor Show opens its doors early next month, and Mitsubishi is set to showcase16 models on their stand at the show. The Japanese automaker is turning heads lately with their high-performance models and stunning new designs, and they'll be an automaker to watch this year.
The high-performance Lancer Evolution X takes a place on the stand, embodying the brands fun to drive attitude in a new sport sedan. Evolution combines 290 horsepower with a high-tech gearbox and all wheel drive for rally-like thrills on any road.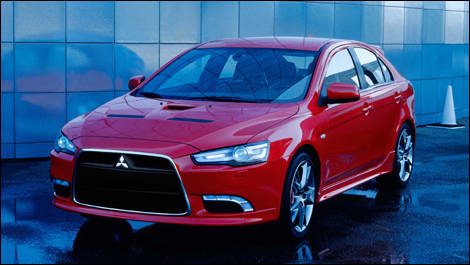 Mitsubishi Prototype-S
Derived from it is the Prototype X- a concept built from the Japanese automakers sport sedan family architecture. Concept-S takes the form of a sleek and aggressive hatchback with styling cues from other Mitsubishi performance cars like the Lancer Evolution.
There's a combination of a slanted nose and trapezoidal grille to communicate Mitsubishi's new performance car design to showgoers- and the look is no empty threat. Prototype S packs a 2.0 litre, turbocharged 240 horsepower engine that drives all four wheels by a twin-clutch gearbox and sophisticated AWD system. Sounds like a threat to Subaru's WRX.
The I-MiEV (or I-EV as it's called in some markets) will also be on display at the show. I-MiEV is a new electric vehicle that's currently under evaluation in fleet use in Japan for possible export to international markets.
The Geneva Motor Show runs March 4 through March 16.
photo:
Mitsubishi