History/Description:
The Acura 1.7EL and EL basically amounted to a luxury-enhanced version of the Honda Civic – but it was a popular and well-received model that delivered premium luxury in an affordable, cheap-to-run package. The last-generation EL was available from 2001 to 2005 inclusively, before being replaced by the CSX.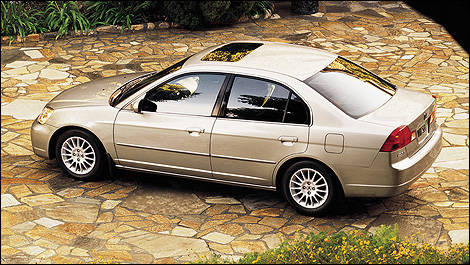 2001 Acura EL (Photo: Acura)
Look for a 1.7L 4-cylinder engine with 127 horsepower, a 5-speed manual or 4-speed automatic and front-wheel drive. Heated leather, a sunroof, remote access, full power accessories, woodgrain trim and automatic climate control were all offered, according to trim level.
Touring and Premium models were available, depending on the year in question. Shoppers impressed with the Honda Civic's reliability and sensible operation but looking for something more well-equipped and upscale should be impressed.
What Owners Like:
Reliable operation, good driving dynamics, luxury and maneuverability are typically the EL's most highly-rated assets. Adequate performance and a smooth engine are also noted. Pleasing handing and responsiveness round out the package.
What Owners Dislike
: Owner complaints typically deal with a rough or noisy ride, higher-than-expected wind noise levels at speed and disappointing fuel mileage in some situations. Some owners also wish for more power.
Common Issues With A Used Acura EL:
Check your used EL candidate for proper operation of the trunk and fuel-filler releases, seat adjustments, climate control system and remote keyless entry system. Be sure the speedometer works properly, too – and doesn't falter or move when the vehicle is held at a constant speed.
The Acura EL uses a timing belt to set its engine's mechanical heartbeat. This belt needs to be changed every 100,000 kilometres to prevent potential engine damage, so be sure the timing belt in the unit you're considering is within its service life.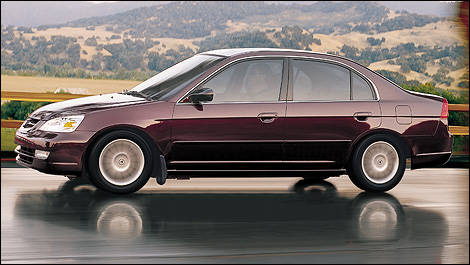 2002 Acura EL (Photo: Acura)