Ahead of the Geneva Motor Show that gets underway next week, Audi has revealed that it will produce plug-in hybrid versions of four of its models: the A6, A7 and A8 sedans and the Q5 SUV.
The systems that will be used in these versions consist of a gasoline-fed turbo engine working in conjunction with an electric motor lodged inside the transmission. That motor will be fed by a 14.1 kWh lithium-ion battery.
The first details provided by Audi tell of an electric range of around 40 km, which is actually not very much, especially when you consider that the figure is sourced from European testing, generally more generous than the testing carried out in North America.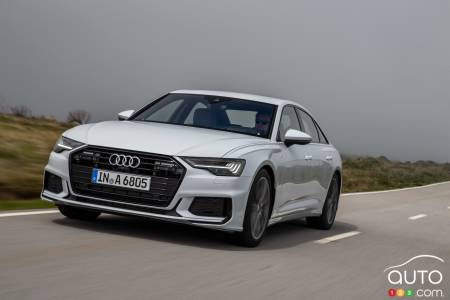 Are we dealing here with solution designed mainly to allow the company to meet fuel-consumption norms?
In any event, some of the models will be offered to consumers with two different drive models, including one focused on enhancing performance – we are talking about Audis here, after all - and another a Comfort setting.
More details will be announced at the Geneva show on March 5. It also remains to be seen what the plans are for North America. If the past is any guide, what Audi introduces in Europe often takes between 12 and 18 months to make it across the Atlantic.