Audi will launch the Q7 e-tron before the next-generation Q7 makes its debut in late 2015, the company's Australian managing director announced.
"We have a plan going forward for e-tron. It will be rolled out across all the models now," Andrew Doyle said while staying mum about the powertrain specifications of the Q7 e-tron.
He also confirmed that the future
Q7
will again share its platform with the Volkswagen Touareg and Porsche Cayenne, both of which will be redesigned a year earlier than the Audi. Doyle didn't say why, however. .
Source : caradvice.com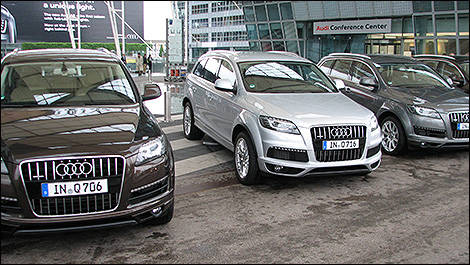 Photo: Mathieu St-Pierre