In full cost-cutting mode, BMW has made its latest announcement of cuts to its product line in 2020. None of the latest cancellations constitute a major surprise; in one case we could even break out the party hats to celebrate its demise.
That would be the 6 Series GT, an identity-less esthetic misfire that has lingered in the catalogue for a few years now. The other 6 Series getting the axe is the Gran coupe version, and while the styling of that one was better-realized, the fact is that Gran Coupe now exists as part of the 8 Series lineup. Same story for the coupe and convertible versions.
The tea leaves had long been forecasting the end of the 6 Series; the only question was when it would go.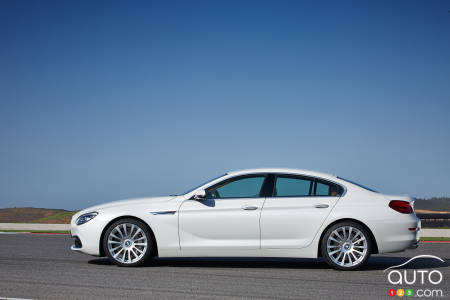 Now, we can only hope BMW doesn't get the bright idea to produce a Gran Turismo version of the 8 Series. This would be surprising, though, since sales of GT models have generally been catastrophic. Already the company has announced it's eliminating the GT version of the 3 Series.
Perhaps they've come to accept that consumers would rather go for a genuine SUV that a car that tries to make like one be adopting a fatter, more "practical" rear end. Perhaps that acceptance has been facilitated by the fact that BMW has sold infinitely more X5 models than 6 Series GTs since the latter model debuted.
And so the thinning of the ranks continues at BMW. The company has said repeatedly over the last few months that it was intending to reduce the number of variants on its roster. It is getting there first by eliminating the most unloved models.
This announcement, we boldly predict, will not be greeted by much complaining.