In November 2017 BMW issued a massive recall affecting 740,000 2007-2011 vehicles due to an issue with the ventilation system. Moisture could form inside one of the system's components, eventually leading certain plastic parts to degrade. This could lead to a short-circuit and possibly a fire.
That outcome was possible even is the vehicle was stopped and the engine turned off.
The recall was big news in late 2017 in the United States; many owners stepped forward to recount their experiences. Some reported fires that had spread to their home.
BMW's recommendation at the time was that owners of impacted vehicles should park their vehicles outside until the issue was fixed as part of the recall.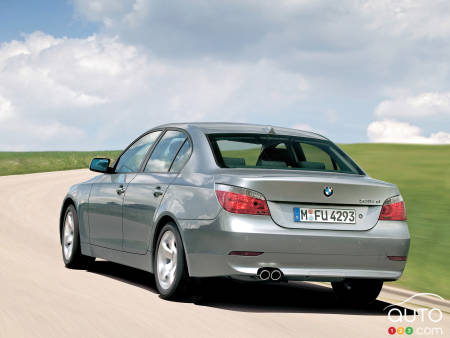 Yesterday, nearly 18 months later, the automaker added another 180,000 models to that recall after being made aware of several incidents involving the 2006 3 Series. The info it provided to the National Highway Traffic Safety Administration (NHTSA) did not specify if the incidents involved fires.
BMW is saying that it is not aware of any accidents or injuries arising from the latest incidents.
The following 2006 series and models are impacted by the new addition to the recall: 5 Series 525i, 525xi, 530i, 530xi and 530xi wagon, and 3 Series 325i, 325xi, 325xi wagon, 330i and 330xi. Also affected are the Z4 3.0i and Z4 3.0si models.
The grand total of vehicles recalled over this problem thus comes to 925,000… for now.