Set to debut in Los Angeles, the BMW i8 Concept Roadster achieves an estimated 78 mpg and goes from 0-60 mph in 4.6 seconds. This plug-in hybrid is powered by a high-performance drivetrain combining an electric motor and a gasoline engine with a lithium-ion battery that can be charged in a short time, the automaker claims.
BMW will also present the Concept K2 Powder Ride, which signals the arrival of the BMW X1 Powder Ride Edition this month. Its unique Valencia Orange metallic paintwork is complemented by a distinctive graphic whose design takes its cues from a limited-edition K2 ski. A 320-watt Harman Kardon sound system is also part of the mix.
Other BMW models on display at the Los Angeles Auto Show include the ActiveHybrid 3, ActiveHybrid 5, 7 Series, X6 Performance Edition, M5, M6, and 650i Gran Coupe.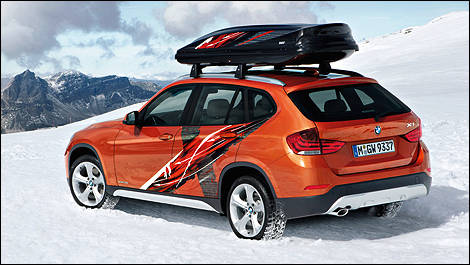 Photo: BMW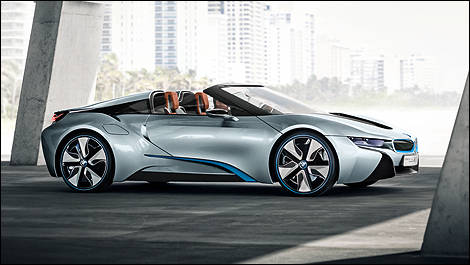 Photo: BMW