Partnerships between auto manufacturers are not all that rare, but what is rare is for the dance partners to be long-time rivals who have been fighting over the same turf since virtually forever. And yet that is just what is happening between BMW and Mercedes-Benz, according to a new Bloomberg report. The news site says that the Daimler Group and Munich-based BMW are looking at the possibility of teaming up on a variety of projects.
Such a partnership would have been utterly unthinkable 30 or 40 years ago, akin to the Leafs and Habs sharing a rink and training centre, not to mention technical and logistical support.
Outrageous!
And yet the two automotive groups are talking.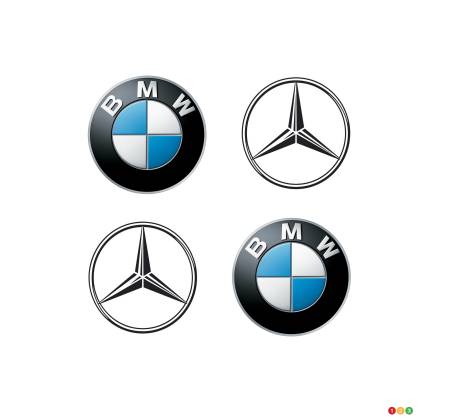 Or they might be. Neither company has confirmed they've been cozying up, or said anything at all about the rumoured romance (or marriage of convenience - take your pick).
Still, Bloomberg cites sources close to the matter to support its reporting. The objective of this union between the sworn enemies is simple: cost savings. Among the partnerships being looked into are development projects for new vehicle platforms, battery systems for electrified products and autonomous driving technologies.
The discussions are still very preliminary, according to Bloomberg, so it's impossible to predict which products or technologies would be the first to come out of a highly unusual partnership.
Just try, for example, to imagine a future BMW 3 Series sitting on a C-Class structure; it's almost impossible. At the same time, the idea that BMW and Mercedes self-driving cars would use common technologies developed conjointly by the two firms is not at all far-fetched.
Already, BMW and Daimler will soon be collaborating in a car-sharing program.
This will be worth watching to see where it goes. If the companies eventually decide to really join forces, the results could be intimidating… or at least produce some entertaining sparks.