There has been much speculation regarding the future, or possible lack of one, of the BMW i3 in recent months and weeks. Generally that speculation revolved around the imminent demise of the little EV.
That speculation didn't just materialize out of thin air either. One the company's top executives, Pieter Nota, said at one point that the current i3 would cease to exist soon, and that no model was planned to replace it.
But news of the model's death may have been, as they say, premature. In an interview with German magazine Frankfurter Allgemeine Sonntagszeitung, Oliver Zipse, the new CEO of BMW, said that the i3 would continue on, but that it would get a number of continual improvements, starting with a new set of batteries.
"The i3 will continue to be produced, no question about it. The car is already an icon today. Which car can claim this after only six years? Icons tick according to a different logic, they don't have a classic successor, they always remain true to themselves in essence. Today, the i3 is more in demand than ever and will make another leap in battery and operating concepts."

- Oliver Zipse, BMW CEO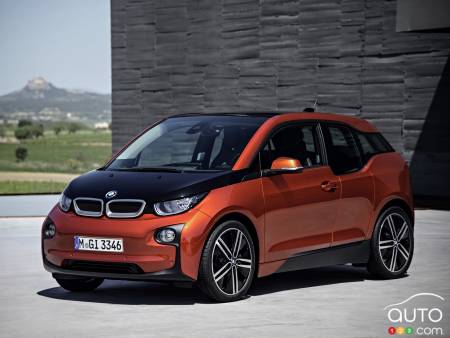 Demand for the model has in fact been on the rise. Since 2013, the number of i3 units sold has climbed every year. That year BMW sold 311 of the EV; in 2014 it moved 16,000 units; and in 2017 it sold over 30,000. If that trend continues BMW can expect to move 40,000 units of the i3 this year.
In 2019 to date, demand is up by 20% in Europe.
In North America, meanwhile, the i3 has been hampered by its limited range. We expect that with a new battery pack and longer range, demand should surge here as well.
As for when we can expect a second-generation i3, patience is in order. Still, confirmation from the highest possible source that the model will continue on likely means that the current version of the i3 will be with us for a few years yet as they develop its replacement.