The BMW i3 won't be the German automaker's first electric car. That distinct honour goes to a pair of converted BMW 1602 models that were used by members of the Munich Olympic Games organizing committee in 1972. They also served as support and camera cars in various long-distance events.
BMW 1602. (Photo: BMW)
The electrified 1602s offered a range of about 60 kilometres courtesy of lead batteries weighing 350 kilograms, which hardly made them ideal for mass production. However, advanced research and development at BMW has led to more efficient electric drive systems like the one found in the upcoming i3.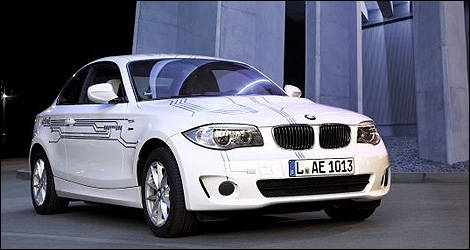 BMW i3. (Photo: BMW)