Model: 
BMW M3
: Used

Vehicle Type:
Performance Sedan / Coupe / Convertible
The Verdict:
The M3 owners community reports that the 2007 to 2013 M3 is a reliable performance machine that's fantastic to drive and free of serious issues. Common issues are minor and easily identified - not to mention largely electronic and not mechanical in nature. A model purchased through a certified pre-owned program with full service records is your safest bet.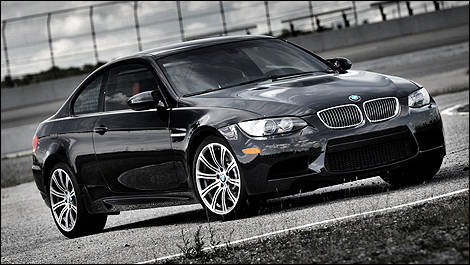 Photo: Matthieu Lambert
Price:
Look for an earlier, higher-mileage M3 to command a price in the low $30,000 range. Unsold or extremely low-mileage 2013 units will still command well over $70,000. There's plenty of selection around $50,000 - though pricing will depend highly on options and mileage.
What Owners Like About The Used BMW M3:
Performance, discreet styling upgrades, a magnificently tuned engine, track-ready handling and brakes and all-around recognition and exclusivity are highly rated by M3 owners. Many owners report that the M3 also does well as a daily driver when driven gently, too. Comfortable seats and a look that favors sportiness, not bling, round out the package.
What Owners Dislike:
Common gripes include heavy fuel consumption, a stiff suspension, a plain-Jane interior relative to some competitors, and the perpetual threat of driver's license revocation. Many owners wish for a sturdier cupholder design, too.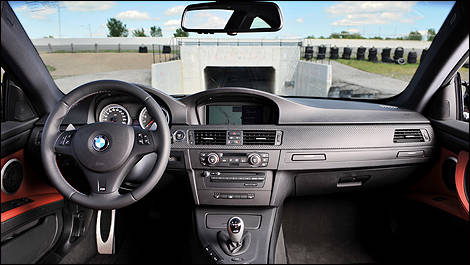 Photo: Matthieu Lambert
History/Description Of The Used BMW M3:
Lusted after by fans of high-strung, German-engineered performance cars, the BMW M3 entered its fourth generation for model year 2007, packing, for the first time, a V8 engine. Shoppers considering an M3 from this era can look for a sedan, coupe or convertible, manual or dual-clutch, paddle-shift transmission, and access to one of the most storied performance car driving experiences on the road.
All models got a four-litre V8 with 414 horsepower at a snarling 8,300 RPM. Feature content included a carbon-fiber roof, xenon lights, automatic climate control, Bluetooth, navigation, and a full leather interior. The M3 topped the
BMW 3-Series
model range as the most powerful, highest-performing 3 series variant available.
Photo: Matthieu Lambert
Common Issues With The Used BMW M3:
The M3 looks to be a fairly solid performance car bet—but some checks are advised ahead of your purchase.
Start with all on-board electronics—including the navigation system, instrument cluster, Bluetooth, climate control and all lighting.
Using the iDrive system, click 'Menu -> Vehicle Information -> Check Control' to see if the vehicle has any issues you should be aware of. A mechanical inspection including a 'scan' of the M3's drivetrain computer systems should be considered mandatory, too.
Check the convertible top, if equipped, for proper operation and signs of water leaks, damaged seals or signs of hardtop panel contact, which may be visible as damaged or scuffed paint. Cycle the roof between open and closed several times, noting any unwelcomed noises or signs of straining.
Other reported issues are mainly minor—bad window seals on coupe models which could cause the glass to scratch, some interior squeaks and rattles, and a wonky brake-light fault system which could cause a brake-light 'failure' message to display, possibly even if the brake lights are working. Have all exterior illumination double-checked to be sure.
Drivetrain wise, the V8 looks bulletproof so far—though ensuring the one you're considering has been treated to all regular maintenance and fluid changes is key to ensuring its long-term durability and reliability. The M3's transmissions look solid too, albeit some programming-related clumsiness from the M-DCT control system, which allows drivers to fine-tune the operation of the dual-clutch transmission (if equipped). Some owners have had issues with this high-tech gearbox resolved with dealer-installed software updates. If you prefer a manual transmission, stick to your guns.
Finally, to ensure you benefit from maximum long-term reliability and durability from your M3, avoid a model with extensive modifications to the engine or suspension.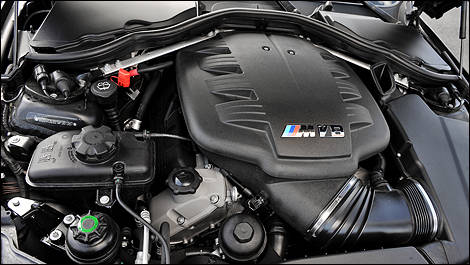 Photo: Matthieu Lambert
2013 BMW M3